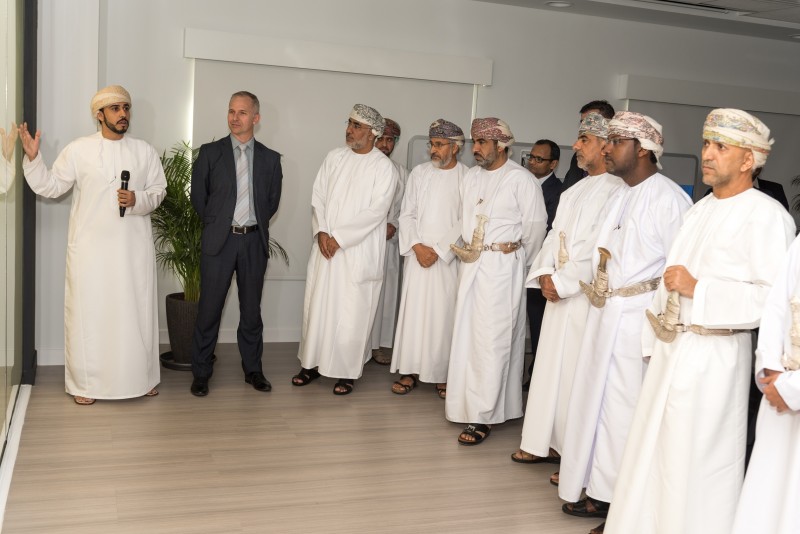 EY has opened a "multi-million dollar" MENA Digital Security Operations Centre (DSOC), inaugurated by H.E. Dr. Ahmed Mohammed Salem Al-Futaisi, Oman's minister of transport and communications.
Located in Muscat, Oman, the DSOC leverages its strategic alliance with Los Alamos National Laboratory (LANL), and is the latest addition to EY's global cybersecurity centres and is part of wavespace, a global EY network of growth and innovation centres.
Using EY's cyber analytics platform, the 24-hour facility offers cybersecurity monitoring services focused around threat detection and threat hunting, covering IT, operational technology and the Internet of things.
Clients can now access the solution as a service through the EY DSOC on a subscription-based model. The centre will have a "dedicated focus on the MENA region" in respect to its unique challenges and threats.
At the EY DSOC, analysts will address four key cyber challenges affecting companies in the region: holistic digital ecosystem coverage, continuous 24×7 security monitoring, incident response, and threat intelligence.
Abdulaziz Al-Sowailim, MENA Chairman and CEO, EY, said, "As organisations in MENA become increasingly reliant on digital technologies, they also become more vulnerable to cyber-attacks and digital risk. There is no industry that is immune. All enterprise clients need to move to a form of 24/7 monitoring to protect their digital presence from attack regardless of industry.
"Our newest cyber centre is the first of its kind in the region, serving clients across the Middle East and North Africa. The centre allows specialised EY cyber analysts to detect and track advanced attackers inside a client's network and actively monitor an attack throughout its lifespan, providing valuable insights for focused countermeasures and remediation."
Clinton Firth, MENA cybersecurity leader, EY, says, "Cyberattacks are no longer a matter of 'if', but 'when'. Hackers are increasingly relentless. When one tactic fails, they will try another until they breach an organisation's defenses. At the same time, rapid technology adoption is increasing an organisation's vulnerability to attack through increased online presence, broader use of social media, mass adoption of mobile devices, increased usage of cloud services, and the collection and analysis of big data.
"Traditional security systems are struggling to keep pace as organisations continue to invest in technology that makes their systems more intelligent, automated, and digitally connected. Consequently, there is an increasing need for organisations to embrace a more sophisticated approach to cyber security if they are to remain protected."