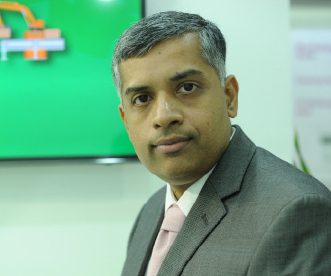 Redington Value has expanded its security portfolio with the recent partnerships with Fortinet and CyberArk.
While the partnership with CyberArk is aimed at addressing the growing threat of successful cyber-attacks, the Fortinet partnership is in line with the vendor's aggressive regional growth and expansion plans.
"Fortinet is the number one security vendor in the region, it has the strongest security portfolio and its solutions are what this market needs. With Redington's depth of coverage and focus on the value-add model, this is a perfect fit for both companies," said Ramkumar Balakrishnan, President, Redington Value Distribution. "For our partners, this is a compelling proposition to find Fortinet within Redington's portfolio. We are committed to increasing the vendor's market share, and will address key verticals such as oil and gas, education, manufacturing and also the commercial markets in the mid-market segment. At the same time, it is also our priority to increase training capabilities and help channel enablement in a programmatic manner."
The new partnership with CyberArk will enable Redington Value to distribute the vendor's Privileged Account Security Platform across the Middle East and Africa region.
"A leader in the area of privileged access management, CyberArk offers a strong portfolio of products. Redington's wide presence in the region and focus on the value-add model aid the market expansion of CyberArk's security solutions in the region, especially among key strategic verticals such as banks, oil and gas companies and other financial and public institutions," he adds.