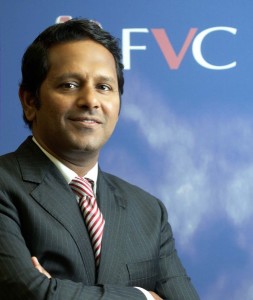 FVC, a value-added distributor in the Middle East & Africa (MEA), has signed an agreement with Sonus, a global player in enabling and securing real-time communications, to tap into the growing SIP-based, Unified Communications (UC) opportunities across the region.
S. Parag, Managing Director, FVC, said, "UC is a strong area for investment by enterprises across the region and this agreement with Sonus strengthens our solutions and enable us (and our partners) to offer cutting edge communications solutions that enhance any existing plans especially in the Microsoft Lync environments."
With a significant growth in enterprises considering Microsoft Lync as a platform for Unified Communications and enterprise voice, Sonus Session border controllers (SBCs) serve a critical role in making their vision become a reality.
Joop van Aard, Vice President and GM, Sonus EMEA said, "Sonus is committed to engaging with a select group of partners seeking to capture the rapidly growing SIP-based UC opportunity in MEA. The Sonus FVC relationship will provide channel partners a highly competitive business value proposition with flexible deployment alternatives."
FVC will provide its partners with support at every stage: from consulting, sales, marketing, channel development, implementation to support and training. With this value backed by experienced and trained workforce, it will be able to create and penetrate opportunities of high value for Sonus with partners across the region, said the company.