Samer Saad, Regional Manager – Middle East at AppsFlyer, reveals the measures he believes businesses need to apply to get an 'edge' on their competitors in our mobile first world.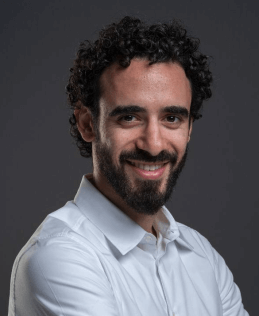 Smartphone apps are fast becoming the preferred way by which United Arab Emirates (UAE) consumers connect with businesses.
This should come as no surprise given how the country's smartphone penetration rate (97.60%) far surpasses the global average (83.72%). If your business doesn't provide customers the convenience of a slick, easy to use app, it will only be a matter of time before they move to a competitor that does.
Of course, having an app isn't enough. Getting consumers to use it and keeping them engaged is what eventually converts taps into revenues. User experience (UX), design, promotion. These are the usual answers to the question of what keeps — or stops — people using an app. And they're all part of the puzzle.
But what should actually top the list is app performance — measured by how rapidly the app starts up, its responsiveness, and how much device memory and power it uses. Put simply, does it work well?
When an app performs poorly, people become frustrated and quickly stop using it — no matter how good it looks or how useful the content is. To avoid losing users to competitors, it's essential to optimise an app's performance so it's quick to launch and load, easy to use, and smooth to function.
The following steps outline some of the most effective ways to ensure your app's performance is optimised, and your app investment isn't a wasted opportunity.
Speed matters
Speed is one of the most important aspects of app performance. Modern life is busy, and patience levels are remarkably low when it comes to using mobile apps.
If the app doesn't function fully and speedily across all networks, people will simply switch off — and over.
There are a number of ways to ensure your app speed isn't sluggish. Firstly, a quick fix is to avoid using Flash, as it's just not suitable for mobile apps.
Next, ensure there aren't too many URL redirects on your screen as this slows response times right down. Finally, don't choose a cheap, substandard hosting service — the short term savings they deliver will be quickly rendered meaningless in the long run.
A cheap, slow back-end will lead to cheap, slow app performance, with the result that users will simply switch over. A quality server is required for a quality app.
App failure 
The worst thing that can happen to your app is failure, particularly at a critical point for a user. If your app is prone to crashing, it can be difficult to convince your users to put their faith in it again.
To prevent and manage app failure, developers need to collect and understand data — for example, how often the app is failing, how many users it's affecting, and the hang-time rates and number of network errors.
If an app is frequently crashing, your development team needs to look to the back end to decipher the reasons. It's often down to an app making too many requests to the server for each user request.
So, the number of requests the app needs to make should be lowered. Ideally, this should be taken into consideration during the development and build stage to prevent problems from arising in the first place.
Optimal rendering
Screen rendering time is another area that affects app performance. If an app doesn't render correctly, it won't be fit for purpose and the UX will be poor.
Developers need to make sure the app works for both Apple and Android operating systems. It needs to be scaled to perfectly fit various screen sizes without the need for zooming in or out. Ensuring font and image sizes are uniform and consistent can also improve screen rendering times as it prevents the need for screen resizing while users scroll.
Memory and power usage
Mobile phone users are always eager to preserve the memory and battery life of their phone. Of course, apps will use up both, so it's vital to keep this impact to a minimum.
While developing the app, energy drain should stay front of mind to ensure that heavy usage doesn't quickly deplete the user's phone battery. Memory consumption, which can be affected by things like push notifications and leaks, should also be taken into consideration.
It's also a good idea to suggest that users can turn off features like GPS and Bluetooth when they're not using them. This is just another way people can preserve their phone's battery life, and will show you to be helpful and customer-focused.
Don't let poor performance let you down
Apps are now the primary interface between consumers and businesses in the UAE, with a huge 84% of UAE businesses stating that mobile apps are now a 'must' to stay relevant to their customers.
This is according to findings from the latest research "State of Mobile App Strategies in the Middle East", conducted by 451 Research, and commissioned by AppsFlyer.
In fact, more than nine out of ten (91%) UAE organisations now offer their customers mobile apps, with 'Customer acquisition' and 'Customer retention and loyalty' being the top two reasons behind this strong focus on mobile applications.
Marketers are wise to focus their attention on user acquisition and retargeting campaigns as these effectively serve these objectives.
However, even if these are done correctly, a poorly performing app could undermine these efforts and even lead to negative outcomes such as reputational damage and customer loss.
So, when developing and updating an app, it's essential to prioritise app performance. Following the strategies highlighted above will help achieve this and keep users engaged and connected.