In the never-ending battle of iOS versus Android, one of the biggest marks against Google is that its Play store isn't regulated enough for the novice smartphone user. For every golden application, there's at least three unsafe or unreliable ones that can be installed without the user being aware of what they were getting into.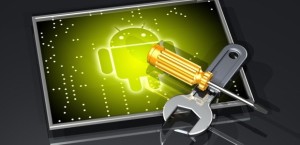 To help combat this image and make the Play store a pleasurable experience for all, Google has instituted a set of newly revamped Developer content policies. These are new terms for app developers to abide by, and they're designed to help filter out those that are offensive or intrusive to the Android operating system. The new policies, coupled with the added security measures in Android 4.2 and transparent app permissions, should help Google ensure that its Play store isn't just a huge digital minefield.
A better policy with new protections
Google explicitly states it no longer allows certain content to be made available in its Play store. Developers are barred from including any offensive content in their applications, like sexually explicit material, or content that advocates for violence, bullying, or hate speech. Google won't allow any app that positively reinforces online gambling for cash or other illegal activities, and it's also prohibited "unauthorized publishing or disclosure of people's private and confidential information."
These doesn't just apply to apps, however. Google writes:
"Our content policies apply to any content your application displays or links to, including any ads it shows to users and any user-generated content it hosts or links to. Further, they apply to any content from your developer account which is publicly displayed in Google Play, including your developer name and the landing page of your listed developer website.
Google can suspend whole developer accounts for violating any of the content policies, extending out to anything that you can access from your Android device, like external links to developer websites and ads that appear within the app.
Say "goodbye" to spam
Here's where Android users may really feel like rejoicing: Google no longer allows content that harms its users by interfering with or restricting typical Android operations. Also, any app that's downloaded from Google Play (or its "components or derivative elements," which may refer to things like in-app purchases or widgets that come packaged with an app) can not make any changes to a user's device without their knowledge or consent.
Additionally, apps can no longer take over the notifications shade or Home screen with advertisements. One particular offender of this was AirPush, which pushed through advertisements into the notifications panel. When users would go to check that notification, the ad would instead ask that the user download another application to opt out of the push notifications.
Google's policy for this particular type of intrusive advertising used to be very lenient.. Android Policepoints out that the old policy allowed ads to display just as long as they were not simulating or impersonating "system notifications or warnings," and were explicitly denoted as an ad. With this new policy in place, only notifications for promotions and deals that are directly related to the app will come through.
Google has also put restrictions in place for spam in the store that will keep apps from pretending to be another app that they're not. Developers also can't use irrelevant, misleading, or excessive keywords in their apps descriptions, titles, or metadata to get users to download their application, and they can't manipulate the ratings and reviews or offer incentives for downloads.
According to the official email that went out to developers, those who currently have apps published in the Play store have 30 days to comply. "Our aim is to foster a high standard of app behavior," Google wrote in its email to developers. Google doesn't vet apps quite the same way Apple or Microsoft does, so we won't presume to know how well these new rules will be enforced. If the company remains vigilant, it could help change the misconception that it's entirely too unsafe for newbie smartphone users, and give it a boost it needs to be taken more seriously. After all, you wouldn't allow this kind of behavior on your desktop computer, so why should you put up with it on your mobile device?