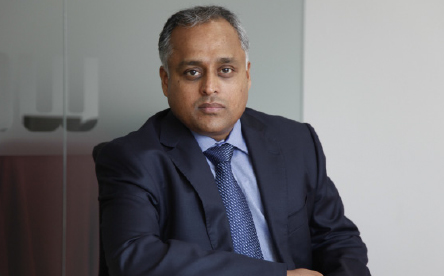 What will you be doing special at this year's GITEX and what are you showcasing?
As a trusted, learning communications technology provider in the region, Granteq Distribution caters to all industries focusing on driving tech-savvy change. GITEX has always been a rewarding platform in showcasing our strengths as a reliable AV Distributor. This year also we will be demonstrating our entire range of brands, including CTOUCH, Balance Box, Vivitek, Vidyo, Brightlines, Qwizdom, Phoenix, Neets, Lightspeed, Easescreen, Qwizdom, Wolfvison and Elucido.
However, our main highlight will be CTOUCH's classroom and corporate solutions. In fact, CTOUCH will be launching their new Laser range of touch screens for classrooms, at GITEX itself.  Vidyo's industry proven collaboration tools will also be another focus for the team.
Additionally, with a lot of digitalisation in the healthcare industry, the team will also be demonstrating their health check and tele health and tele medicine technologies.
If you have participated at GITEX before, what is the relevance of this show to your business in the region?
GITEX is not just important to create brand visibility and recall for us, but also educate the industry on our latest offerings. Customer's today are exposed to an ocean of information but making them understand on what really is suited for their industry and business type is the big question. GITEX proves to be the best platform in imparting this kind of awareness as well as enabling a hands-on experience for all visitors on our technology. In fact, apart from our core products, we also have a lot of opportunities to interact with IT resellers and leading players who want to add our brands to their portfolio.
Does GITEX help you connect with your customers and partners?
Yes definitely, in fact all our vendors are engaged with our marketing team almost six months prior to the show to have the latest products showcased. They are all highly enthusiastic about having a focused strategy for the show to highlight most relevant products via live demonstrations, marketing collaterals and special discounts, which can be availed off during the event. This is mainly because with each passing year they have witnessed the success of our participation at GITEX, with a lot of new channel partners,  customers and prospects coming on board. We have also instilled a lot of faith in ours as well as our channel partner's customers, as they have recognised our ongoing initiatives in launching the most innovative products. In today's agile trends, business valueand ROI are the key concerns for all decision makers and we have been able to connect as well as serve these prevailing needs.
What kind of IT trends do you expect to have an impact on the regional ICT industry over the next 12-18 months?
It is quite evident that be it any industry, the world is now moving towards getting mobile. It is the age of the most innovative technologies coming in to play, with a lot of opportunities in the Security and Applications arena too. As a value added distributor, we are always on the go to ensure that we cater to these dynamic ICT trends with the support of our channel partners and vendors.  We possess the required bandwidth and the technical expertise in each product line, which helps us offer a more focused approach on professional services for each industry.