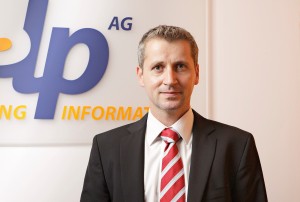 help AG has earned 'Elite' status for network infrastructure and advanced security in Juniper Networks' J-Partner Programme.
help AG achieved the level of Elite Partner which recognises stringent standards of customer satisfaction, personnel qualifications, training and service.
"We are extremely proud to be placed at the very top rung of Juniper's enterprise solution providers partner program. We are very particular about who we partner with as we believe that our partner portfolio should represent those vendors whose solutions best suit the needs of the Middle East market," said Stephan Berner, managing director at help AG.
"We believe that Juniper's range of network and security solutions are capable of addressing many of the key IT security concerns of the region which is why we continue to invest heavily in them. The elite status entitles us to a greater degree of support from Juniper and we intend to leverage this to best benefit our customers," he added.
By achieving the highest number of certified engineers with hands-on experience, the security specialist said it is now capable of reacting faster to any technical, commercial and organisational aspects relating to its business with Juniper.
"We are very proud of our partnership with help AG, and more so with the constant positive progress our joint engagement brings to our valued customers. The recent achievement of Elite status in the Juniper Partner Advantage programme is a solid proof of help AG's expertise and excellence in delivering Juniper Network's disruptive innovation in the Networking and Security Infrastructure domains. We look forward to further mutual growth, and enhanced customer satisfaction as we continue this journey," Berner said.