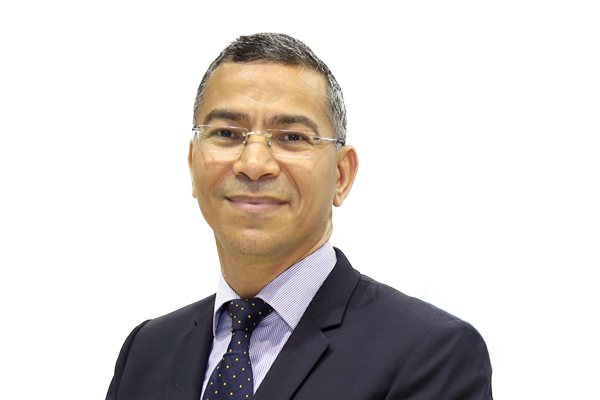 What is the theme of your participation at Gitex this year?
We are talking about 'the Idea Economy' at this year's show. If you look back, historically, only Fortune 500 or 1000 companies had the financial resources or technical skills to turn ideas into products or services. What is happening today is that with the advent of cloud, mobility and Big Data analytics, tools are available for everyone to turn ideas into value. The limitation faced by smaller companies is no longer there, and some of the startups are able to use the power of IT to unlock the full potential of their ideas than established companies, and I believe that speed with which you can realise the full value of ideas ahead of competition will be the true differentiator in the coming days.  If you want to pilot and test an idea, you don't have to invest millions of dollars into infrastructure to do that; you can just consume it from cloud and pay as you go.
HP is also taking about a new style of business this year, power by IT. How do bridge the gap between legacy and new style of IT?
We have four key pillars around new style of IT – transformation, protection, empowerment and enablement.
When you are talking about transformation, most of the companies are still their infrastructure the legacy way. If you want to test your ideas and translate that into a product or business quickly, you need an agile and flexible infrastructure. We go to customers, understand their business needs and transform their legacy infrastructure into a hybrid system by connecting it to cloud, so you have the ability to dynamically shift between private and pubic cloud environments on a need basis. HP Helion is the centerpiece of this transformation agenda.
Security is top of mind for all organisations, regardless of their size, but statistics show that 80 percent of the security budget is spent on protecting the enterprise from outside threats, while majority of threats stem from applications or from within.  If you want to protect your environment, you have to look at four key elements, starting with users, infrastructure, applications and data. We have the processes and tools to protect your environment and integrate it in a holistic manner.
The third piece of your strategy is empowering the data-driven organisations. Data volumes are exploding and gleaning that information you need to make business decision out of that ever-increasing hay is akin to looking for a needle. Our approach is to filter data – be it human or machine generated – and use analytics to extract the information you need for your business. HP Hevin is our platform to do this, which is built on Hadoop and on top of that we have many analytics tools such as Autonomy and Vertica.
The fourth pillar is enabling our customers with the right tools so their employees can do their jobs in new and better ways. This means application mobility and giving employees access to enterprise information on any device, empowering them autonomy and flexibility.