CNME Editor Mark Forker secured an exclusive interview with Antoine Abi Aad, General Manager, Emitac Enterprise Solutions, to learn how the leading IT systems integrator secured a major deal with IFFCO, and why they selected HPE to solve IFFCO's challenges.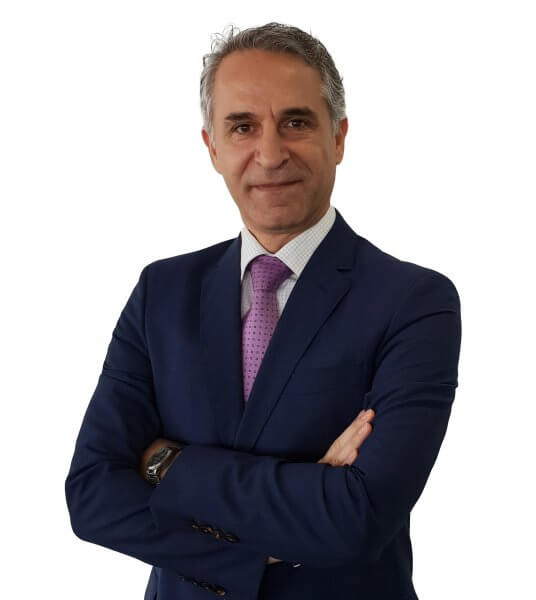 In a fascinating interview, the charismatic Emitac executive articulated how the company's 'hands-on' approach and attention to detail helped them win the contract with IFFCO.
"At Emitac Enterprise Solutions, we prefer to engage with our clients at a very early stage, so we acutely understand there needs, challenges and ultimately the problems that they are trying to address. Once we understand all of these issues then that enables us to design a solution that perfectly addresses their challenges, is easy to implement in the client environment – but at the same time is cost-effective," said Abi Aad.
That strategy proved to be a winning formula for Emitac, as IFFCO selected them to lead the way on this particular project – and the General Manager of the IT systems integrator then explained the processes and nuances involved to ensure that the project was a success.
"We teamed up with their IT team and examined all the possible options they had at their disposal, and once we agreed on the best course of action to address their problems, we started challenging this solution, in order to highlight all the possible risks, and began putting a mitigation plan in place. This did not only serve to firstly help us win the deal, but it also helps us on our objective to ensure the project is successful, as we are involved in every single decision along the way, and thus far the project has been very smooth and seamless as a result of this approach," said Abi Aad.
Emitac selected HPE as the solution provider for the IFFCO project, but before Abi Aad detailed why they selected HPE, he firstly highlighted the complex nature of the solution they were providing to IFFCO.
"This solution involves multiple factors, but the main one is building secure and robust infrastructure, including the migration of mission critical applications and databases, and this has to be done in minimal downtime. It is a fairly complex solution, so we needed a partner that we could rely on," said Abi Aad.
HPE is a global technology leader and the Emitac General Manager said its reliability, technological expertise and experience made it a no-brainer for them to be selected as the solutions provider.
"The main thing we were looking for in terms of an offering from a partner to help us with this solution, was to have an advanced and reliable technology offering, to have a highly trusted service experience – and be capable of acting in an agile manner to address risk and issues. We know that risk and issues are always going to pop-up during a project, but we wanted to be ready to address them in a proactive manner. Based on our previous experience with HPE, we knew we could count on them and they could give us the comfort and security that we required," said Abi Aad.
In addition to all of this, Abi Aad said that HPE gave them an 'extra edge'.
"HPE gave us an edge by providing us with the capability of eliminating application updates or recompilation, and this by itself saved us so much time on development and testing. HPE were the perfect fit for us to solve the challenges that it was facing IFFCO," said Abi Aad.
Abi Aad explained that the IFFCO project has been divided into two phases, and that they've already built the infrastructure which underpins the entire operation.
"We've managed to build the infrastructure, but that hasn't been an easy task as it is the key foundation to the entire project. Now we're sitting with IFFCO to plan what is needed for the migration of the applications and databases in order to ensure we can do it in a smooth manner. We're tackling this in two phases, on the last phase of the project we will start working on the DR building and replication, but it has all been very relaxed, as we've already taken into consideration all of the risks we may encounter," said Abi Aad.
Like all businesses, Emitac hasn't been immune to the challenges facing all businesses since the outbreak of the global COVID-19 pandemic. However, he believes that the biggest challenge has been a change in the mindset.
"It really was unexpected, and it was quite an unprecedented situation. I had a meeting with our executive directors at the beginning of the year, and we conducted a full SWOT analysis, and never did such a scenario or situation cross our minds. The most challenging aspect I think is having to change our mindset. We used to think that if an employee is sitting at their desk then they're performing, and if they are not sitting at their desk then they're not performing, but now we can see in many cases employees are much more efficient and effective when working from home. I really do think this crisis has really forced us all to rethink how we're going to work in the future," said Abi Aad.