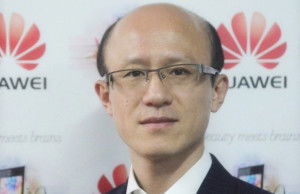 Huawei's Consumer Business Group (BG) has recorded a 30% year-on-year sales revenue increase to $12.2 billion worldwide, crossing the ten billion mark for the first time.
Shipments grew by 7.8% to a total of 138 million devices in 2014, including 75 million smartphones, representing a year-on-year increase of 45%.
"Our strategy of focusing on premium mid to high-end products has borne fruit, with 2014 resulting in significant achievements in a number of areas including product R&D, brand awareness, channel development and growth in market share which further consolidated our number three position in the global smartphone market," said Jiao Jian, President, Consumer Business Group, Huawei Middle East. "The global influence of our brand has continued to grow, and Huawei has become the first mainland Chinese company to successfully enter Interbrand's Top 100 Global Brands of 2014 list."
Over the past year the Middle East has been a high-growth market for Huawei consumer devices with the company investing in numerous flagship products such as its Mate 7 smartphone, sports marketing platforms like the Huawei GCC National Teams Under 23 Championship, as well as naming Arabic singer Nancy Ajram as its Middle East & Africa brand ambassador.
One of the most notable achievements of 2014 is the shipment contribution of mid- to high- end smartphones which rose to 18%.
The Huawei P7, one of the company's flagship smartphones, achieved global shipments of 4 million units only six months after it was launched.
Other devices such as the Huawei Mate 7 smartphone has shipped over 2 million units three months since its launch in September 2014.
The Honor brand unveiled by Huawei last year also shipped over 20 million units in 2014.
A recent consumer survey report from IPSOS, which covered 32 countries, found that Huawei's brand awareness rose from 52 percent in 2013 to 65 percent in 2014.