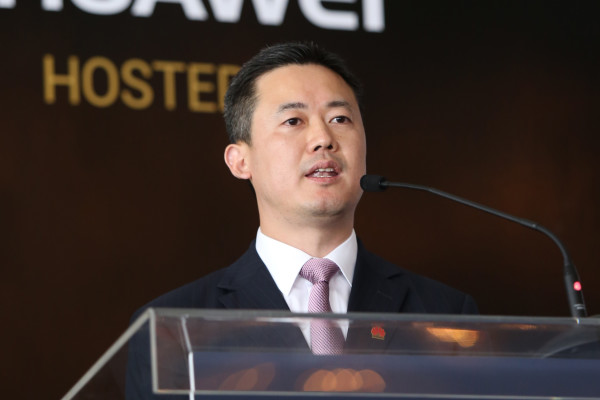 Huawei will host a line-up of global leaders during an event titled 'Innovation Day' at GITEX. Scheduled to take place on the first day of the show under the theme "Leading New ICT – Shape the Future"; Innovation Day aims to raise awareness on the role ICT is playing in driving digital transformation and building sustainable knowledge-based economies in the region.
The ICT provider will dedicate the event to showcasing the role of innovation in building sustainable, Smart Cities of the future. The theme falls in line with Huawei's vision to partner with governments across the Middle East to create some of the most advanced knowledge-based economies in the world.
Research results will be released for the 'Smart Cities Index', a whitepaper produced by Huawei in partnership with Navigant Research. The report explores the readiness of key cities across the world and the GCC to be categorised as a Smart City.
The event will also include a panel discussion comprised of industry leaders, set to deep-dive into the role of ICT in business development, achieving commercial growth, and innovation's impact on accelerating economies and driving government agendas.
"During the past 30 years, we have witnessed this world become fully connected; with 10Bn connections today, and expected to grow further rapidly. Everything around us is evolving into Cloud. Finance, education and healthcare –to name a few– are shifting their services into Cloud. It is anticipated that more than 85 percent of enterprise applications will be Cloud within the next 10 years," said Charles Yang, President, Huawei Middle East. "Our societies, communities, work, home and surroundings are developing to achieve the ultimate goal of being fully smart. With the help of artificial intelligence, this development depends on one cornerstone: ICT."
Throughout GITEX, Huawei will unveil a number of new partnerships and ICT solutions aimed at accelerating the adoption of smarter, safer cities across the region, with a particular focus on the Internet of Things (IoT) and Cloud Computing.