Individual investors have the biggest stake in Badir incubated startups in the innovation and modern technology field at SR30 million, representing 40 percent of the total funding. In the third quarter of 2017 alone, the funding amounted to SR 75 million.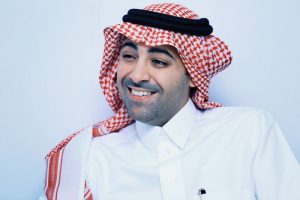 The government came in second with financial support to such companies at SR29 million, corresponding to 39 percent of the total, statistics issued recently by Badir Program for Technology Incubators revealed.
On the other hand, the private sector companies released about SR10 million equivalent to 13 percent of the total, while investment funds shelled out about SR6 million to the funding of startups or 8 percent of the total.
Moreover, Badir statistics showed an increase in the technical startups funding deals by venture capital companies, with declared investments in the program's incubated or graduated companies reaching about SR32 million in the past three months of the current year.
Currently, the number of Badir incubated technical startups increased by 24 percent to reach 158 companies, compared to 127 in the beginning of the same year.
Among the most active sectors for Saudi entrepreneurs, the statistics of Badir program revealed that startups in the field of the Internet of Things, Big Data, and cooperative economy accounted for about 75 percent of the 158 incubated companies.
On the other hand, the biotechnologies companies reached about 16 percent, compared to 9 percent for industrial technologies.
Commenting on the results, Nawwaf Al Sahhaf, CEO of Badir Program for Technology Incubators, one of the main programmes of KACST, said: "The startups are facing a major difficulty in finding financing in their early stages, while their chances of getting financing in advanced stages are still stable, especially those having promising growth potential, and at the same time surrounded by high risks."
He added: "Given the impulse in the activity of business incubators and accelerators, and the increase in the number of startups in the Saudi market, we witnessed in the current year a considerable increase in the number of platforms of collective funding and the networks of individual investors, in addition to the growth in the number of venture capital investment companies, the fact that reassured somehow the Saudi entrepreneurs regarding the new alternatives for providing flexible funding opportunities in order to help them build and develop investment plans."
Talking about the initiatives of the technology accelerators and incubators, which aim to fill the funding gaps, Al Sahhaf confirmed that Badir will start in the coming year financing technical startups with amounts up to half million riyals and a part of the capital of such companies.  Besides, investments will be focused on the acceleration stage of the admitted projects.  In the following funding stages, Badir will provide a link platform between the investors and the entrepreneurs during periodical gatherings held throughout the year.