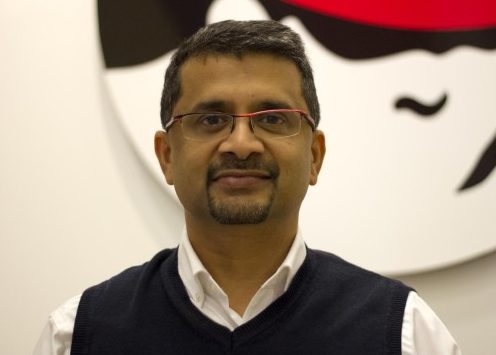 Red Hat has announced that Interactive Intelligence has moved its all-in-one omnichannel customer engagement cloud service, Communications as a Service (CaaS), to an OpenStack and Ceph-based private cloud from Red Hat.
Interactive Intelligence provides cloud services for customer engagement, communications and collaboration. Its CaaS offering provides on-demand cloud services for midsize and large contact centers to help improve the customer experience and reduce operational costs. The solution's initial success led to an increase in customer demand, placing strain on resources.
To meet these needs, Interactive Intelligence deployed Red Hat OpenStack Platform, a highly scalable and production-ready OpenStack solution, and Red Hat Ceph Storage, a highly scalable and open software-defined storage platform, for their enterprise-level stability and support, as well as their combined capabilities. The new Red Hat-based platform can automate processes from networking and scaling to allocating compute and storage resources, protecting Interactive Intelligence from human error.
Alex Smelik, Communications as a Service chief architect, Interactive Intelligence, said, "We love the fact that OpenStack has become a more mature architecture. With Red Hat, OpenStack is stable and it works for our deployment. We now have a reliable CaaS architecture. When you put all the pieces together and look at the big picture—the price to keep computer, storage and networking together— the combination of Ceph and OpenStack technologies exemplifies the efficiency and cost-effectiveness of the Red Hat solution."
Red Hat OpenStack Platform delivers a cost-effective, mature cloud solution with a long life span, regular new releases, and easy deployment. Interactive Intelligence found Red Hat Ceph Storage, a solution that is popular for OpenStack deployments because of its tight integration with OpenStack, offered an accommodating architecture and the flexibility and scalability it was looking for to support its CaaS infrastructure.
With Red Hat, Interactive was able to access a robust OpenStack partner ecosystem where many partners have been certified to run their software solutions on Red Hat OpenStack Platform. PLUMgrid is one of these partners providing the software-defined networking (SDN) solution for Interactive Intelligence.
In addition to significantly cutting its time to deploy, Interactive Intelligence has not experienced any outages. The company has experienced similar improvements in stability and reliability for other workloads moved to the Red Hat solution, and is now moving its workloads to the new platform. And, with OpenStack's automation capabilities, Interactive Intelligence can more easily and automatically accommodate growth with additional virtual machines.
Radhesh Balakrishnan, general manager, OpenStack, Red Hat, said, "As we have continued to see more customers in the telecommunications space take advantage of the scalable nature of an OpenStack-based infrastructure, we are pleased to work with Interactive Intelligence to help them build a robust private cloud application for a growing base of end users. The stability that Red Hat OpenStack Platform brings to deployments requiring high scalability continues to make it a trusted choice for vendors in the telecommunications space seeking to upgrade their infrastructure or build a customised private cloud."