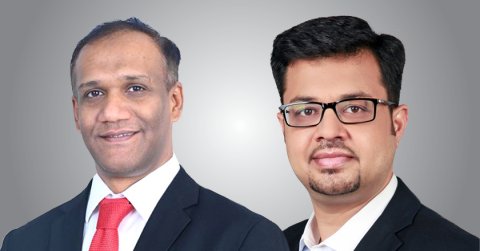 Al Borg Diagnostics, a prominent provider of clinical and wellness diagnostic services in the Middle East and Africa has successfully implemented Microsoft Dynamics 365, a cloud-based enterprise resource planning (ERP) system which was executed by Intertec Systems, a global IT solutions and services provider.
Under the visionary leadership of Dr. Mohammed Amin (Managing Director), assisted by Zulfiqar Sheikh (Acting CEO), Abdullah Al Aldouni (CFO) and Ziauddin Sayed (CTO), Al Borg Diagnostics has embarked on a digital transformation journey in alignment with KSAs vision 2030.
Microsoft D365 ERP and implementing partner Intertec were selected by Al Borg Diagnostics after thorough due diligence and assessment of different ERPs and partners providing similar services, based on their expertise, clientele references, product roadmap, user support, and leadership commitment to the project and the region.
With excellent implementation done by Intertec, Al Borg Diagnostics can automate different processes, increase productivity, improve data security, save cost, and provide meaningful business insights to teams on the ground with real-time data to make informed decisions. Also, assist Al Borg's senior leadership with the BI dashboard to make data-driven enterprise-level plans.
"Our engagement with Microsoft and Intertec is based on long-term partnership, as we recently extended the scope of ERP with the implementation of the D365 CRM module. The project was kicked off just last week and is planned to go live by Aug 2023. CRM will help Al Borg facilitate and expedite communication and improve customer relationships through a comprehensive productivity tool suite", Ziauddin Sayed concluded.
Sekhar Ramarao, Director of Microsoft Business Applications at Intertec Systems, stated, "The implementation of Microsoft Dynamics 365 with core finance, advanced supply chain, HCM, and Intertec's ISV for Payroll has been implemented across 7 countries. The real-time data integration between LIMS and Dynamics has improved the visibility of the financials, and better inventory management at Al Borg. Intertec's payroll ISV has been rolled out across all the countries helping Al Borg to centralize the payroll process under one platform".
The successful implementation of Dynamics 365 is a significant milestone for Al Borg Diagnostics, demonstrating the organisation's commitment to leveraging technology to better serve its customers.