Iraq Wallet, the country's mobile wallet and digital payment company, has expanded its 'ZainCash' service by launching chanbar.com, a multi-channel, cloud-based e-commerce platform to support Iraqi online entrepreneurs.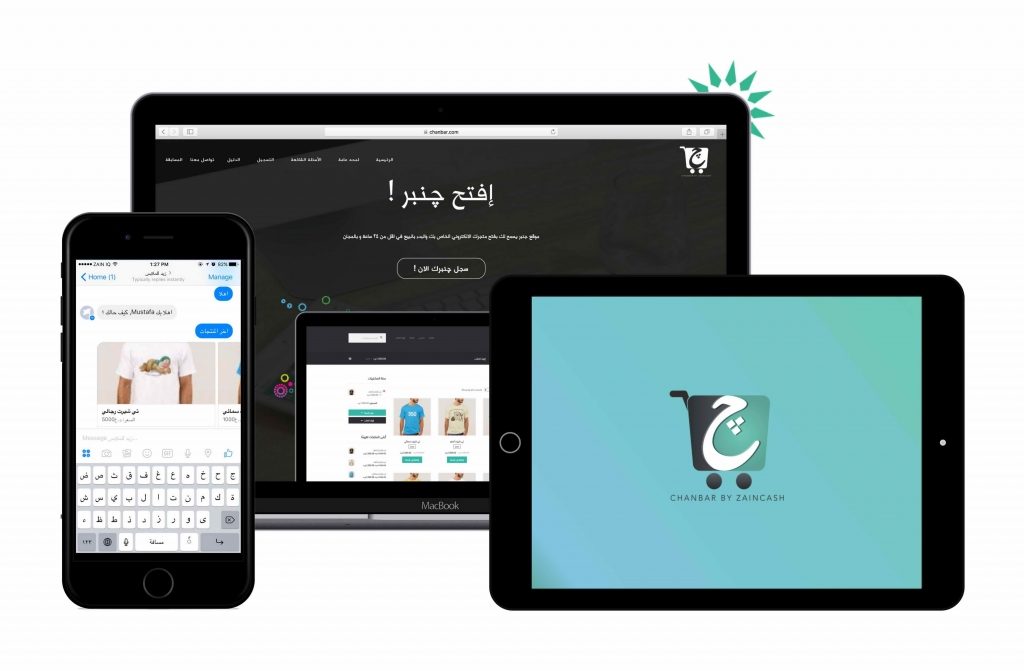 The new e-commerce platform allows small and medium-sized businesses to launch customisable online stores within 24 hours at no charge to the businesses. Said to be the first of its kind in Iraq, this service is available to Zain mobile customers through the mobile operator's nationwide 3.9G network.
Chanbar.com eliminates the cost and effort related to designing, coding, hosting, integration and other set-up activities, enabling entrepreneurs to kick off their e-commerce projects swiftly. The initiative also encourages off-line merchants to open new digital selling channels effortlessly, according to a press communique.
Commenting on the introduction of this latest e-commerce platform, Yazen Altimimi, CEO, Iraq Wallet, said, "We see a lot of talented entrepreneurs in Iraq who only require the tools to start profitable and sustainable businesses. We are keen to support their efforts and believe the Chanbar platform can and will encourage thousands of budding entrepreneurs in Iraq to turn their ideas into reality."
Given the fact that significant number of Iraq's businesses are actively present on Facebook, chanbar.com leverages the social media network's Messenger to enhance its platform and streamline shopping activities.
"We are building a forward-looking platform that reflects the latest trends in shopping behavior. We believe utilising Facebook Messenger as another selling vertical is a progressive step given the service's popularity," added Altimimi.
ZainCash Mobile Wallet was incorporated in March of 2013 to develop financial solutions via mobile and web and was granted a license by the Central Bank of Iraq (CBI) in December 2015. It is the largest e-banking service provider in Iraq, offering the Iraqi customer the easiest and most convenient access to financial services across the country.