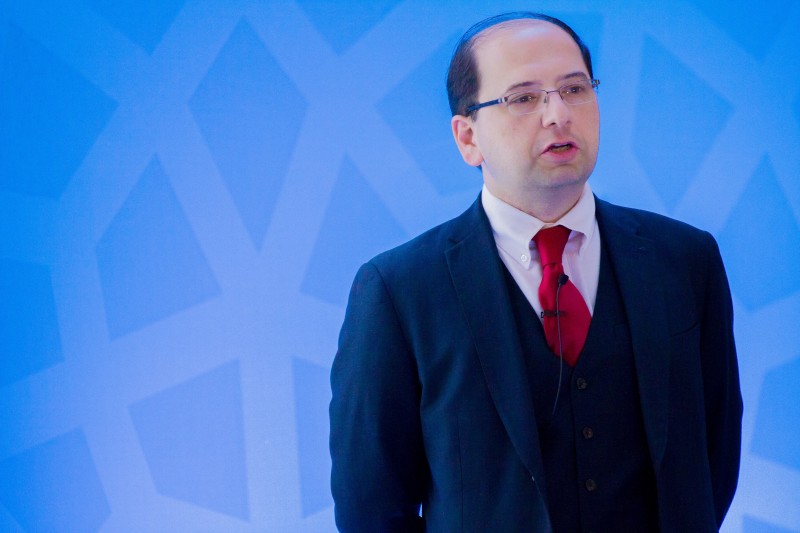 Austin-based Artificial intelligence firm SparkCognition has announced its international expansion to the UAE, with the company officially launching its new Dubai office.
The company's expansion to Dubai comes shortly after the organisation announced its official Series B financing of $56.5 million, which confirmed SparkCognition as having raised the most venture capital funding in Central Texas in 2017.
With SparkCognition's 2017 funding, Boeing HorizonX venture arm joined Verizon Ventures, Invenergy, CME Ventures, Brevan Howard, and Alameda Ventures, among other investors. Boeing and SparkCognition have gone on to establish a technology partnership.
The launch event included dignitaries and industry leaders from the USA, UAE, and SparkCognition's partners in the region, including Boeing Middle East.
"We are pleased to launch our regional headquarters in the UAE," said Amir Husain, founder and CEO of SparkCognition. "In our discussions with the senior-most leadership of the UAE, we have been incredibly impressed by their drive to transform the country into a significant global AI player. They continue to illustrate their commitment to technological leadership, and we share their vision of rapid and exponential technological advancement. We hope our presence and investment here will further that aim, while bringing the world's leading IIoT AI platform to our clients and partners in the region."
Founded in 2013, SparkCognition has delivered hundreds of successfully proven deployments across various Fortune 50, 100, and 500 customers. SparkCognition's "first ever" investor was Dell founder and CEO Michael Dell, via his private equity firm MSD Capital, Husain said.
"As part of their international expansion, we are honoured to have SparkCognition launch their regional headquarters in Dubai," said Omar bin Sultan Al Olama, the UAE's minister of state for artificial intelligence. "This expansion cements UAE's and in specific Dubai's vision in becoming a leading hub for cutting-edge technology in the field of artificial intelligence. Moreover, the launch compliments the UAE's Strategy for Artificial Intelligence which aims to build global relationships and attract best talents to design a better future for the UAE."
"SparkCognition is deploying leading AI technology solutions that are critical to many industries on a global scale. Boeing is excited to see them quickly expand into the Middle East with their first office in Dubai," said Bernard Dunn, President of Boeing Middle East, North Africa and Turkey. "The UAE has clear goals to be an innovation and technology leader, investing in AI, 3D printing, robotics, and autonomous systems. SparkCognition's cutting-edge artificial intelligence technology and business-critical solutions will prove invaluable to the forward looking leaders of the UAE and many others in the region."