Microsoft has announced that it has entered a definitive agreement to acquire social networking and recruitment site LinkedIn.
Microsoft will acquire LinkedIn for $196 per share in an all-cash transaction valued at $26.2 billion, inclusive of the social networking company's net cash.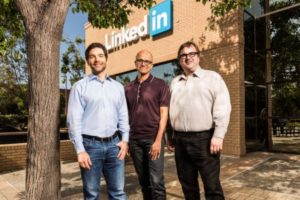 The acquisition, which is the largest in Microsoft's history, will combine the world's largest enterprise-focused social network with one of the biggest enterprise software companies.
LinkedIn will retain its brand, culture and independence. Jeff Weiner will remain the company CEO, reporting to Microsoft CEO Satya Nadella. Reid Hoffman, chairman of the Board, co-founder and controlling shareholder of the company, and Weiner both fully support this transaction. The transaction is expected to close this calendar year.
In addition to LinkedIn's core professional networking product, Microsoft also will also gain access to products including presentation- sharing software SlideShare and professional training service Lynda.com.
One key aim of the deal is to expand Microsoft's portfolio of software that reaches users at work, in a variety of different scenarios.
In a video accompanying the acquisition announcement, Microsoft CEO Satya Nadella presented a vision for productivity tools that are connected to a professional network and can help users improve at their existing jobs as well as finding new roles. "The LinkedIn team has grown a fantastic business centered on connecting the world's professionals," Nadella said. "Together we can accelerate the growth of LinkedIn, as well as Microsoft Office 365 and Dynamics as we seek to empower every person and organisation on the planet."