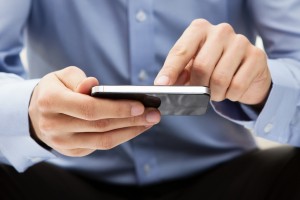 Location-based services (LBS) and quick-response (QR) codes are set to become the next big mobile growth feature, according to the Annual Mobile Life Study by custom market research firm TNS.
In a statement, TNS said that the markets it studied in the report saw a mobile penetration of 92 percent, and that 43 percent of mobile users used LBS.
In the UAE, the study found that 53 percent of customers who don't use LBS are interested in doing so.
The study also said that 37 percent of LBS users utilise the technology to find friends and navigate their way around, while 27 percent use LBS to find nearby points of interest and as an alternative to dedicated GPS services.
Steve Hamilton-Clark, CEO of TNS MENA (Middle East and North Africa), said that location-based services are finally "coming of age".
He added that, in terms of QR codes, 28 percent of mobile users are interested in using them, while 19 percent already do.
"Advanced features such as home control, speech to text, LBS and scanning QR codes hold strong growth potential," he said.
"As more people gain access to smartphone technology, they are eager to use new content and multiple functions as long as they deliver convenience, experience, reassurance, relevance and independence.
"Smartphone is a major entry point enabling consumers to access information and be entertained. Brands that can gain their confidence and enter the mobile circle or trust can reap huge benefits of engagement and loyalty."
The TNS study also found that home Wi-Fi connections provided the preferred way to access the Internet among consumers, but that Wi-Fi connections in public areas were growing in usage.
In terms of services, TNS said that email was still the most used smartphone services, though video streaming, synchronised phone content, reading e-magazines and newspapers, watching live TV shows and speech-to-text services were quickly gaining momentum.
"The study has shown an increasing willingness to engaged with mobile-based services, and marketers must embrace the unprecedented level of engagement and targeting of what LBS and QR codes offer," said Hamilton-Clark.
"However it has to be done in line with how people in individual markets want to engage with brands to avoid being intrusive."