Dubai, UAE; June 6, 2021: Global logistics leader DHL has released a white paper highlighting its learnings from one year of  fighting the pandemic and how to prepare to handle public health emergencies in the future. "Revisiting Pandemic Resilience" examines the role played by logistics and supply chain management in handling the largest global health crisis in more than 100 years.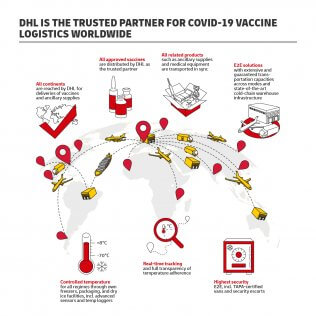 DHL has played a vital role in the fight against the virus since the beginning; ensuring the availability and distribution of medicines and medical supplies, test kits, ancillary supplies, treatments, and personal protective equipment (PPE). DHL's Global Humanitarian Logistics Competence Centre in Dubai coordinated the movement of aid and relief for needy communities on behalf of humanitarian organisations.
In the past 4 months, DHL has distributed over 200 million doses of all approved vaccines to over 120 countries through 9,000 operated flights, with more than 350 DHL facilities involved. Over 50 bilateral and multilateral collaborations with partners in both the Pharma and public sector and several new dedicated services were created to stem this task.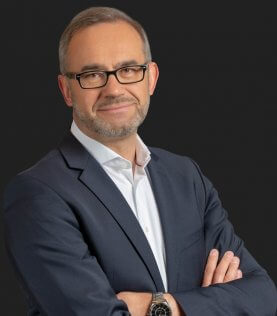 Thomas Ellmann, Vice President, Life Sciences & Healthcare and Head of Clinical Trials Logistics at DHL Customer Solutions & Innovation, said: "The past one year has highlighted the importance of logistics and supply chain management to manage the pandemic, ensure business continuity and protect public health. It has also shown us that together we are stronger. Multisectoral partnerships enabled vaccine distribution at unprecedented speed".
According to the DHL white paper, the past one year witnessed important achievements across research and development, production, and supply chain management as well as policy; chief among them being a vaccine developed five times faster than any other vaccine in history. Production was ramped up in record time – quadrupling pre-COVID vaccine production capacities, while logistics rolled the distribution three times faster than usual, building unprecedented cold chains with stringent temperatures of up to – 70°C.
An unprecedented level of multi-sector, international collaboration, including logistics and Pharma companies as well as the public health and military infrastructures of many governments, has been a key driver in the fight against COVID-19. HOPE Consortium, the UAE-based public-private partnership coordinated the safe and efficient international distribution of billions of doses of COVID-19 vaccines, with the help of commercial partners such as DHL to expand its global reach and strengthen logistical solutions. Logistics couriers were allowed to transport vaccine doses on military helicopters or boats to avoid traffic jams and speed up delivery.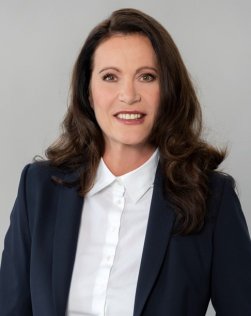 Katja Busch, Chief Commercial Officer DHL & Head of DHL Customer Solutions & Innovation, added: "The UAE's significant investments in creating robust air, sea and land infrastructure facilitated logistics and vaccine distribution, helping us keep supply chains resilient. While the race against the virus continues, leveraging the power of such collaborations and data analytics will be key. We need to remain prepared for high patient and vaccine volumes, maintain logistics infrastructure and capacity, while planning for seasonal fluctuations by providing a stable and well-equipped platform for the years to come".
It is estimated around 10 billion vaccine doses are required globally by end of 2021. While the UAE and Bahrain have some of the highest per-capita rates of immunisation in the world, less-developed infrastructure in other countries has made the vaccine rollout challenging. The UAE set up storage facilities with the capacity for millions of vials to cover its own domestic demand as well as to stockpile the vaccine for countries that lack adequate storage. The UAE's humanitarian efforts throughout the pandemic have been enabled by successful partnerships between super connectors such as Emirates and logistics leaders such as DHL.
In 2022-2023, around 7-9 billion additional doses of vaccines annually will be necessary to keep (re-) infection rates low and slow down the pace of virus mutations. The COVID-19 pandemic is a dynamic situation, as is the virus that causes it. It is not only imperative to vaccinate the world as quickly as possible, but to ensure immunisation is sustained in the years to come. As a result, the COVID-19 supply chain and logistics setup in 2021 will remain important going forward.
To read the complete white paper, please click on the following link: https://www.dhl.com/pandemic-resilience