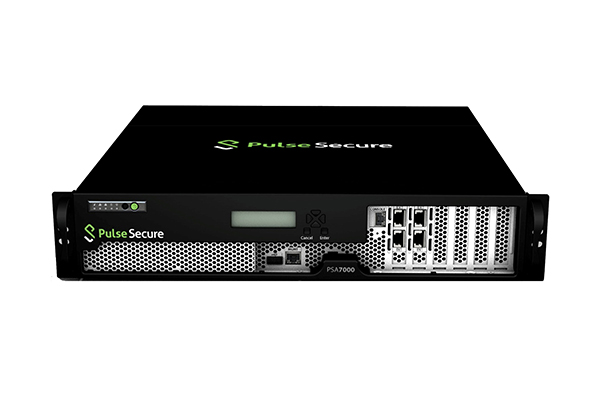 Pulse Secure recently introduced a family of Pulse Secure Appliances built to power its Next Generation Secure Access framework that helps companies blend cloud services and data centre applications.
Mobile applications and cloud services are redefining the enterprise user experience giving workers anytime access to the corporate information they need with the productivity applications they want.  Gartner reports that, "in today's digital workplace, knowledge workers use, on average, three different devices in their daily routine. This will increase to five or six devices with the advent of technologies such as wearable devices and the Internet of Things (IoT) eventually becoming mainstream. Gartner forecasts mobile phone sales of 2.1 billion units by 2019, which will fuel demand for apps in the enterprise that meet the high performance and usability of consumer apps."
Basic VPN solutions designed for simple access to the datacentre often lack the intelligence and features required by enterprises to use the cloud where they can, the datacentre where they must and mobile for everything. The new Pulse Secure Appliance and the availability of its centralised management console, Pulse One, aims to help enterprise boost network access performance and scale enabling a fully mobile workforce and delivering the seamless user experience workers demand.
The Pulse Secure Appliance series provides enterprises with increased performance, control and versatility to address both the practical and strategic. The multi-service hardware appliance supports Pulse Connect Secure (VPN) and Pulse Policy Secure (NAC), and is ideal for both larger enterprises looking to scale and smaller entities with only one box to manage. Pulse Secure also provides the deployment flexibility to support its advanced secure access capabilities as a virtual appliance.
The new hardware appliance comes in three scalable sizes, PSA3000, PSA5000 and PSA7000. Their scale and versatility are designed for different operational environments. The PSA3000 is ideal for branch office applications with support for two 1G interfaces and scale up to 200 concurrent VPN sessions.  The PSA5000 is targeted for medium sized enterprises that require 2500 concurrent sessions connected via two 1G interfaces.  Large enterprises with mission critical applications can rely on the PSA7000 that scales to 35,000 concurrent sessions, supports two  1G/10G copper or Two 10G fiber interfaces with SSL acceleration and delivers maximum reliability with link redundancy, hot-swappable redundant hard disks (RAID 1), and hot-swappable redundant power supplies.  The Pulse Secure Appliance series provides three times the performance of SA Series SSL VPN Virtual Appliances and can be clustered to further boost performance by two to four times depending on the type of appliance deployed.
Pulse Secure Appliances are designed to work with Pulse One, a Software-as-a-Service management offering that provides an easy-to-deploy solution that unifies virtual private network, network access control and enterprise mobility management. With Pulse One, IT administrators are able to centrally manage all Pulse Secure Appliances, manage endpoint and mobile device security policies, report on appliance and device health, and mass-provision workspace and appliance policies and configuration.