Returning for the company's fifth year at GITEX Technology Week, Red Hat is this week showcasing its hands-on, educational scheme, 'Red Hat Academy.'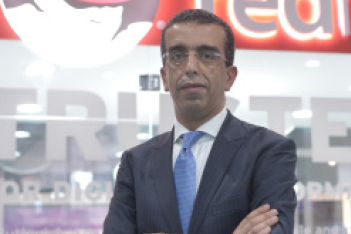 The solution provides higher education institutions with the support to offer exams and courses centred around Red Hat technology.
"Red Hat Academy goes beyond just implementing the software," said Mustapha Hill, Channel Ecosystem Leader, MENA, Red Hat. "With this initiative, we actually advise universities on how they can implement software training into their curriculum. We do this because we want graduates to eventually be able to gain employment in the market based on their knowledge of Red Hat technology.
Access to employment opportunities can be done through the company's Certification Central portal – which is an online facility available to verify and search for certified individuals.
"We're also launching something called the 'Red Hat Learning' subscription, where customers and partners can access all of our courses online on a yearly subscription basis, and after that they can undergo the certification process," said Hill
Red Hat is also displaying its collaboration with the partner eco-system at GITEX 2016, which Hill regards as "vital for our growth."
The company utilises this event as a platform to gain valuable feedback from industry members, which Hill believes is crucial in successfully operating as an open-source software vendor.
"The closest that we get to interacting with thousands of people, as we do here, is for the Red Hat Summit that takes place every year in the United States. Feedback remains vitally important for us, so we tend to use this event as a way of collecting this," said Hill. "It's been a very good week so far, and we believe that being here shows our commitment to the region. We're looking to invest further in the Middle East as we're here to stay."