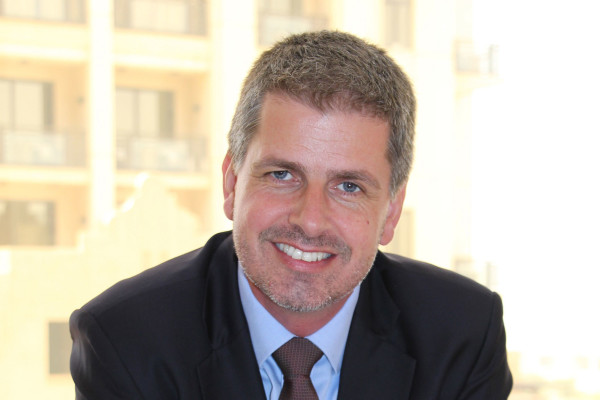 As part of its presence at the ongoing GITEX Technology Week, Red Hat is demonstrating its open hybrid cloud technologies for bare metal, virtualisation, private cloud and public cloud deployments.
According to the company, a key focus for them this year is the Internet of Things (IoT), a trend that is gaining momentum as evidenced by a recent Red Hat survey, which found that 70 percent of organisations intend to embrace this in the next five years. The company will also address the growing Bring-Your-Own-Device (BYOD) trend in the region by highlighting its recently launched Red Hat Mobile Application Platform.
"The move towards IoT is a natural evolution for Red Hat as Red Hat Enterprise Linux already provides a powerful and effective platform for developing smart device networks, server-at-the-edge deployments and many other IoT implementations," says Lee Miles, General Manager, Middle East and Africa, Red Hat. "IoT requires data centre functionality to be moved to the network edge, which makes products such as Red Hat JBoss Fuse, Red Hat JBoss BRMS, and Red Hat JBoss BPM Suite attractive options for integration, policy development and enforcement, and process management respectively."
The company will be also be showcasing Red Hat Access Insights, an operations analytics service, which was unveiled earlier this year. The service leverages the technical expertise of Red Hat Certified Architects and the vendor's customer support team to enable proactive systems management for private and hybrid cloud environments.
Miles also highlights that various trend that has impacted the ICT industry in past year still progressing in 2016. "For Red Hat, these include big data, cloud computing, development and application development, container and open source, and OpenStack," explains Miles. "Open source is becoming increasingly popular in the region, not just because of its cost-effectiveness and lack of vendor lock-in, but also because customers are finding that it results in better innovation and flexibility. Enterprises and SMBs are beginning to test the waters with open source and consider investing. Companies are moving away from the unsupported community versions of JBoss, OpenStack, OpenShift and Fedora to our enterprise-class offerings."
The Red Hat GM further discusses the growing momentum and interest from enterprises around Linux container technology. He points out that Linux containers are more efficient than traditional hypervisor-based virtualisation mechanisms. "Red Hat has again been on top of this trend with its contribution to projects, such as Project Atomic and the development of Enterprise OpenShift, Red Hat Enterprise Linux Atomic Host, and Red Hat Enterprise Linux products.
"On another note, Big data is also another focus for various organisations," shares Miles. "The traditional data life cycle is changing as Hadoop moves into the enterprise and organisations now require an open, agile approach to succeed with the new data life cycle. Red Hat and Cloudera have an alliance to deliver joint enterprise software solutions, including data integration and application development tools."
Miles also highlights various developments in the application space, explaining that DevOps has become a popular concept. "We expect that Platform-as-a-Service (PaaS) will become increasingly used in 2016 to help maximise the benefits of DevOps and this will throw up opportunities for Red Hat," he adds.
"The Middle East IT industry is on a healthy growth curve as enterprises leverage technology to enable their businesses. As the region's largest ICT trade show, GITEX gives us direct exposure to some of the industry's most influential business decision-makers. Every year the event, draws trade visitors, partners and customers from regions across and beyond the Middle East, and it is such a great venue to connect with our associates and current and potential customers," concludes Miles.