We took the Parrot Zik 3.0 Bluetooth headphones for a spin and we liked what we heard.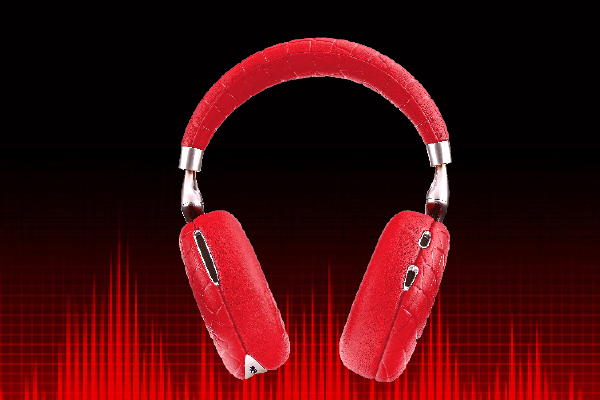 The device's new and improved features such as noise cancellation and head detection alone could entice a user to purchase Parrot's latest launch – the Zik 3.0 Bluetooth headphones.
But let's begin with the design aspect. The company has once again collaborated with designer, Philippe Starck for the exterior of the third-generation Zik, and the result is interesting. It features two textures, which are cross-stitched/quilted and Croco (a faux-crocodile feel). While the style might not be to everyone's taste, it sure does make the Zik 3's look iconic.
It retained its signature soft-cushioned pleather cup and closed-back design and other functionalities of its predecessor. This includes the capacitive panel on the right ear cup of the device and the left cup remains as the nest for headphones' replaceable rechargeable battery.
The structure of the device has also been improved with ergonomics in mind, as the steel side-arms and padded headband can now extend wider as compared to the earlier model. Weighing at 9.5 ounces or 270g, Zik 3 is reasonably lighter and more comfortable too.
The device features NFC connectivity, which makes it easy to pair with NFC-enabled devices. Although this amounts to only a minor feature, as non-NFC-enabled devices can pair to Bluetooth devices easily, but from an efficiency perspective, this is definitely a plus point for the Zik 3. Users of the device are also spoiled for choice, as they have the option to listen to Hi-Fi audio either via Bluetooth, audio jack or USB port.
A noteworthy element of Zik 3 is its head detection feature – when you remove the headset, the music automatically pauses and when it is back on, it resumes playing promptly. However, we experienced a lag with the headphones' sensors because often it took a few extra seconds before detecting that the headsets are back on the head again.
Another component of the new headphones that we liked, and we think music enthusiasts will enjoy, is its enhanced noise cancelling feature. It smartly adapts to your environment, allowing users to experience crisp and balanced sound whatever music genre they may be listening to.
The device has a companion app, 'Parrot Zik,' which can be downloaded on any Apple or Android devices. The app allows you to access the noise cancellation feature, monitor the battery level and control the equaliser. Moreover, with an 830mAh Li-On battery, the headphones can last up to six hours of continuous usage via Bluetooth.
Occasionally, we encountered minor issues when restarting the headphones – it will be detected by the paired device but it won't work immediately unless we restart the app. But that being said, the sound quality and easy interface of the Zik 3 still makes it worth the buy, even at a hefty price of AED 1649.