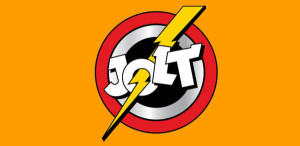 Riverbed Technology has announced its OPNET AppInternals Xpert, part of its Riverbed Performance Management (RPM) product family, has received the Dr. Dobb's Jolt Productivity Award in the Best Testing Tools category.
A unified application performance management (APM) suite that provides code-level visibility into the performance of complex, multi-tier applications, AppInternals Xpert can proactively detect performance issues before they impact the business by combining real end-user experience monitoring with code-level transaction tracing and deep application component monitoring.
The Jolt Awards recognise the most innovative, trend-making, ahead-of-the-curve products. After hands-on testing, Jolt Award judges honour products that are universally useful, that are simple, yet rich in functionality, or that redefine their product space.
"What do you do if you aren't able to meet customer demands in your multi-tiered Web application? AppInternals can come to the rescue. Its sole focus is helping you meet your performance requirements. It does this by putting minimal resource agents on every aspect of a multi-tiered system, whether portal servers or backend database. These agents collect detailed user, transaction, and internal performance metrics of classes, methods, and SQL statements including cross-server transaction analysis," said Roland Racko, Jolt Awards Best Testing Tools judge.
Increasingly, business performance equals application performance, with users relying on applications to reach customers, build products, automate business processes, and perform business-critical tasks. As applications have become more critical they have also become more complex. Riverbed Performance Management (RPM) solutions address this complexity by giving IT visibility and actionable insight to deliver application performance users and the business demand.
"Whatever is happening inside your system, it's probable AppInternals Xpert will find it and reveal it to you in a display that contains a wealth of supporting data," added Racko.
"AppInternals Xpert provides our customers with a fast path to application problem resolution by delivering the actionable insight and data that application support and developer teams need to deliver application and business performance," said Dimitri Vlachos, vice president of marketing and products at Riverbed. "Whether organisations are deploying new applications, consolidating or virtualising data centres, or migrating to the cloud, managing application performance requires a holistic view that includes end-user experience monitoring, application transaction tracing and component monitoring, and underlying infrastructure and network performance management."
More than 22,000 organisations worldwide depend on Riverbed to understand, optimise and consolidate their IT infrastructure, through solutions that overcome performance issues caused by distance, distributed computing, and ever increasing amounts of data. As IT organisations embark on strategic initiatives to virtualise, consolidate and migrate workloads into cloud environments, users are moved farther from their data. Slow applications, slow file transfers and inefficient websites can negatively impact the performance and success of these initiatives. Riverbed transforms IT performance by providing solutions spanning WAN optimisation, storage delivery, application-aware network performance management, application performance management, application delivery controllers, web content optimisation (WCO), and cloud data protection. By providing the broadest portfolio of performance solutions that deliver anywhere, any-application optimisation, Riverbed enables organisations to increase productivity and efficiency, while enhancing business resilience and controlling costs.