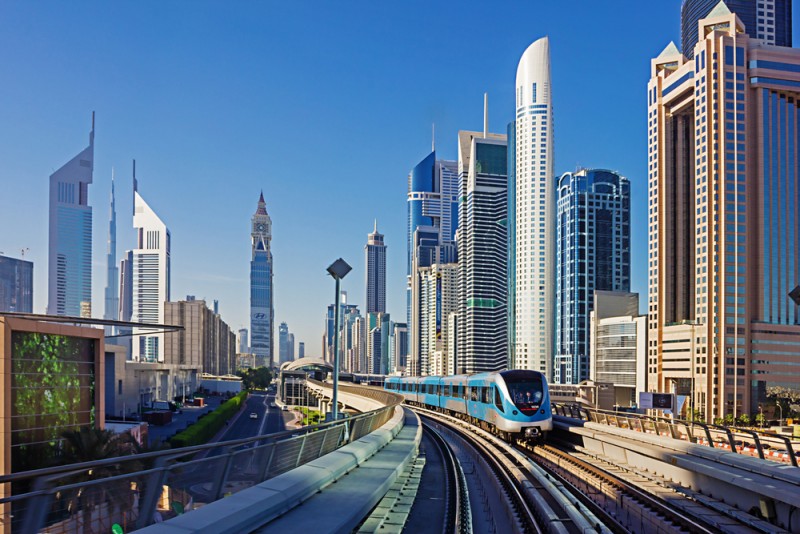 A selection of Dubai's Roads and Transport Authority (RTA) mobile apps will be phased out and incorporated into the authority's S'hail platform, an official RTA has told Khaleej Times.
Adel Shakri, the RTA's director of transportation systems, said that the app would provide a "hassle-free" experience.
S'hail, which was launched during GITEX Technology Week 2017, currently offers taxi-booking options from other transport services, including Uber and Careem
The app has already combined RTA e-services including the Metro, Tram, taxis and buses, marine transport and limousine services.
The platform will also integrate the Palm Monorail and Dubai Trolley via the app.
According to the RTA, S'hail has already registered around 70,000 downloads and clocked in more than 26,000 transactions.
The app also provides real-time traffic updates and journey recommendations, reducing the need for the RTA's sister apps.
Future upgrades for S'hail will include the integration of smart car rental services, ekar and UDrive, where the public can rent vehicles by the hour or per minute.
Public transport users will also be able to top-up their Nol Cards through S'hail in the near future.
The RTA has made a number of recent transformative announcements involving its use of technology.
Tesla and SpaceX CEO Elon Musk met RTA Director-General and Chairman Mattar Al Tayer in LA to discuss the prospects for Dubai's electric vehicles and self-driving transport in the emirate.
Al Tayer also announced the Dubai World Challenge initiative, which aims to tackle some of the biggest challenges around urban transport through self-driving vehicles.
The international competition is aimed at encouraging industries of autonomous mobility to solve existing problems such as traffic congestion, low public transport ridership, "first and last mile" challenges, and broadening the scope of self-driving transportation.
The RTA has also announced that it will begin the trials of autonomous driving systems in 2018.