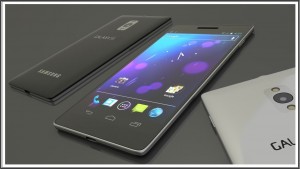 Samsung's imminent Galaxy S4 smartphone will launch in six different models. 
Samsung has announced that it will unveil the Galaxy S4 smartphone in less than two weeks on 14 March in New York. Now we've heard that the flagship handset will be arriving in six different models like the iPhone.
It what would be a very Apple-style launch, SamMobile has reported that the Samsung Galaxy S4 will launch in black and white colour options and three different storage capacities – 16GB, 32GB and 64GB.
Although large storage options will be available, the Galaxy S4 will supposedly have a microSD card slot for adding more.
The site is also reporting that the Samsung wants to put out one Galaxy S4 model which supports 4G LTE and 3G mobile networks, which makes sense.
There's also news on the possible processor for the Android smartphone. Qaulcomm's Snapdragon 600 chip may be used instead of the Exynos 5 Octa 8-core processor. This is because the Qualcomm is LTE enabled but the Samsung Exynos is not.
The Exynos could easily be coupled with a separate 4G LTE chip but SamMobile said "our insider told us that Samsung is mostly sure to use Snapdragon instead of Exynos."
Other possible Galaxy S4 specifications include 2GB of RAM, 4.99in Full HD screen, a 13Mp camera, 2Mp front facing camera, wireless charging and Android 4.2 Jelly Bean.
It will have to go up against the iPhone 5, Sony Xperia Z, HTC One and a wave of incoming phablets announced at this year's MWC.