The first tablet in the Kingdom with the Saudi hardware "KTAB" will soon be launched after seven years of research.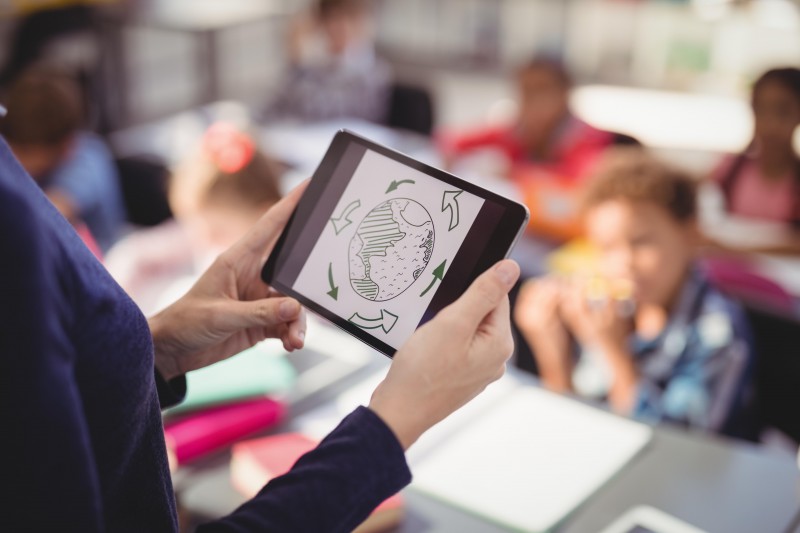 KTAB was produced in partnership between King Abdul Aziz City for Science and Technology (KASCST) and Mesbah Saudi Technology Company, a large team of engineers and developers, according to Arab News.
The team who helped to make this innovation a success is headed by Yasser Al-Usaifir, CEO of Mesbah Tech.
The specifications and details of the first Saudi tablet "KTAB" (Kitab is Arabic for "book") were revealed in an interview with Arab News.
KTAB supports 4G and quad-core processor, 2G RAM, 16 GB internal storage capacity, 128 GB capacity, 6000mAh battery, 10x 1920×1080 high-resolution display, 8MP front camera and 2GB front end.
According to Al-Usaifir, the idea behind KTAB arose from the passion of creating a platform for smart devices in the Kingdom to be a research and development base for future technology projects.
First, many analyses and surveys were carried out regarding students' problems and needs regarding carrying heavy devices that did not support all educational aids.
The product also aims to reduce the consumption of paper used in printing.
"KTAB is an educational channel, not a substitute for the teacher or the books, but a complementary and supportive educational tool, especially for young students as it aims to encourage them to use technology in a useful way," said Al-Usaifir.
KTAB includes all the tools that the student needs before, during and after class, at home and at school, including assignments, tests, e-books, daily lessons, visual and audio libraries. It includes applications for parents to follow up their children's activities both inside and outside the school.
The device includes an educational encyclopedia, educational browser and contains dozens of educational sites and application videos with tutorials and explanations.
"It is a Saudi tablet, but there are partnerships with foreign international companies to build the tablets in a suitable way until the technology is properly settled and localised."
"Currently, it is sold to government and private agencies and is not available to the public," Al-Usaifir said.