Avanza Solutions has signed an MOU with the Smart Dubai Office to implement a citywide blockchain-based payments platform, under the patronage of His Highness Sheikh Hamdan bin Mohammed bin Rashid Al Maktoum, Crown Prince of Dubai.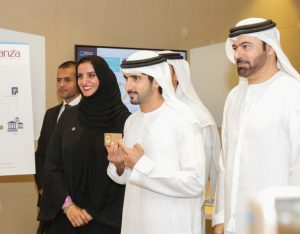 The MOU – signed by Dr. Aisha Butti bin Bishr, director general, Smart Dubai and Waqas Mirza, managing director and chief marketing officer, Avanza Solutions – is in line with Sheikh Hamdan's vision to transform Dubai into the first government in the world to execute all applicable transactions on the blockchain by 2020.
As part of the Dubai Future Accelerators programme, Avanza Solutions' blockchain platform Cipher was selected by Smart Dubai Office to deliver a pilot project to provide an instant reconciliation and settlement platform to Smart Dubai Office for the DubaiPay payment platform. The pilot project was delivered in collaboration with Dubai Smart Government and Emirates NBD.
Speaking at the signing ceremony, Dr. Aisha Butti bin Bishr said, "I am confident that Avanza Solutions' expertise in payment solutions combined with their Cipher blockchain platform, will support the Smart Dubai Office with technology that not only bridges current gaps but also becomes a vital piece in Smart Dubai's roadmap for payment processes in the near future."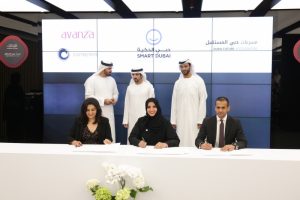 Smart Dubai Office now plans to roll out Cipher across all its existing 38 partner government entities, partner financial institutions and departments to set up the first blockchain based building block within its financial plumbing. Cipher will enable each of these entities to process instant payment payments and reconciliations across the network, to create a streamlined process for more efficient and effective service.
"The Dubai Future Accelerators programme provides a unique opportunity for top companies and cutting-edge entrepreneurs to work alongside leading government entities in Dubai to create breakthrough solutions together, and enables these ideas to become a reality implemented on a city-wide scale," said Mirza.
He added, "Taking on innovation-led challenges is in Avanza Solutions' DNA. We go out of our way to seek challenges that compel us to push boundaries and this passion is instilled in everything we do. We are extremely happy and proud to be a part of this extraordinary programme and take part in Dubai's transformation to become the region's technology and innovation hub."