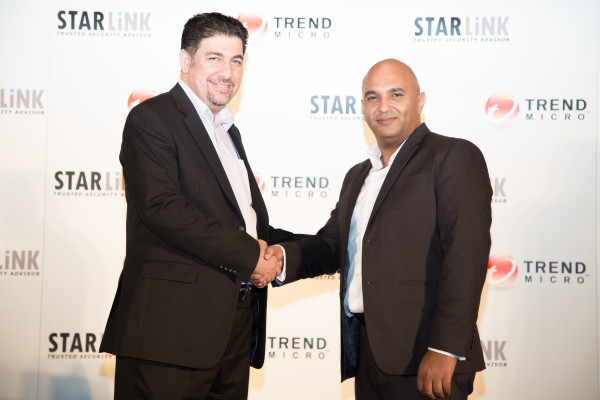 Trend Micro has signed a distribution agreement with Starlink to further strengthen its presences in the MENA region.
According to the agreement, the VAD will sell, install and support Trend Micro products through its extensive network of Channel Partners to enterprise and government customers in the region.
StarLink and Trend Micro kicked-off their strategic partnership at the Launch event held at the Armani Hotel in Burj Khalifa.
Nidal Othman, Managing Director, StarLink, said, "The technologies that make up Trend Micro's portfolio align perfectly with each area of StarLink's Solutions Lifecycle, including data centre and cloud, data governance, risk analytics, threat protection, secure mobility and incident response. With the state of the IT Security landscape in the region, combined with Trend Micro's best-of-breed portfolio, there is excellent potential for us to expand the breadth of their Channel network, while assisting enterprise and government customers protect their environments against next-generation threats. We are truly excited about this partnership."
Ihab Moawad, VP Mediterranean, Middle East, Africa , Russia and  CIS, Trend Micro, said, "I would like to share my excitement about the huge business potential that can be unleashed between the two companies. Starlink is one of the most admired security VADs in the region, who has gained the respect of all vendors that partnered with them, due to their commitment, focus, and strong market coverage. With our leadership on data centre security, complete end-user protection, and network defense, I believe we have a lot to accomplish together and create a role model for how a partnership should be."