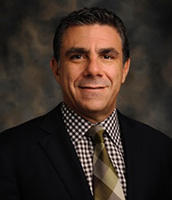 Western Digital (WD) and Tegile Systems have announced that they have entered into a definitive agreement under which Tegile, a provider of flash and persistent-memory storage solutions for enterprise data centre applications, will be acquired by Western Digital. Financial terms of the transaction were not disclosed.
The acquisition is expected to close the week of September 4, 2017, upon satisfaction of certain closing conditions as set forth in the definitive agreement between the parties.
"The Tegile acquisition will fit perfectly in Western Digital's long-term strategy to deliver high value solutions that address customers' rapidly evolving storage needs," said Mike Cordano, president and chief operating officer of Western Digital. "The addition of Tegile's technology and talented team will advance our goal of solving customers' most significant challenges in capturing, preserving, transforming and accessing data. We welcome the Tegile team to Western Digital and look forward to working together to enhance our leadership position in enterprise and cloud-based storage."
Rohit Kshetrapal, chief executive officer, Tegile said, "Western Digital has been a key partner and long-term investor in Tegile and has already enhanced various aspects of Tegile's business, including engineering integration, HDD/SSD supply chain efficiencies, go-to-market efforts and customer support. Both Tegile and Western Digital have introduced industry-changing storage products. The Tegile team looks forward to continuing this tradition of innovation as part of the Western Digital family."
The acquisition is expected to accelerate the Data Center Systems (DCS) business unit's revenue growth as Tegile's high-value, high-growth flash storage arrays complement the DCS products and can be marketed to Western Digital's global customer base, said the firm.