Vice President, Prime Minister and Ruler of Dubai, His Highness Sheikh Mohammed bin Rashid Al Maktoum, has approved the names of winners of the fourth Mohammed bin Rashid Al Maktoum Knowledge Award, according to the state news agency WAM.
The Mohammed bin Rashid Al Maktoum Knowledge Foundation, MBRF, will honour the winners during the Knowledge Summit 2017, at the Dubai World Trade Centre on 21st and 22nd November.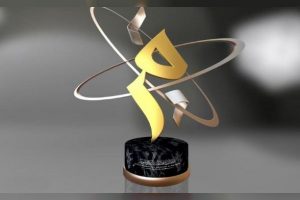 The prestigious accolade seeks to promote and help build the knowledge economy, in addition to encouraging intellectual and creative achievements by honouring the people behind them. This year's winners are Saudi Arabia's MiSK Foundation, which specialises in developing educational institutions and supporting scientific research; renowned Japanese scientist Hiroshi Komiyama; and Wendy Kopp from the USA, Founder of Teach For America and current CEO and Co-Founder of Teach For All.
Jamal bin Huwaireb, CEO of MBRF and Secretary-General of the award, said, "The Mohammed bin Rashid Al Maktoum Knowledge Award is a world-class event bearing the name of a great leader. It has been instrumental in amplifying Dubai's efforts and cementing its pioneering role in developing the knowledge industry, not only in the emirate, but also in the region and the world."
"Based on clear directives from H.H. Sheikh Ahmed bin Mohammed bin Rashid Al Maktoum, Chairman of the MBRF and Chairman of the award's Board of Trustees, the award aims to raise awareness of the importance of knowledge, all the while shedding light on the most notable achievements of individuals and institutions around the world that promote knowledge-centric societies," he added.