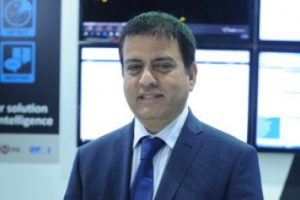 Data lake company Zaloni has signed a strategic value-added reseller partnership with UAE-based digital services company ixtel, as a part of its expansion plan in the Middle East.
Having set up a regional base in Dubai last year, US-headquartered Zaloni is now looking to build its regional business by leveraging the strengths of ixtel's offerings. The reseller's consulting services focus on supporting the digital transformation of organisations across industries including telecommunications, financial services and healthcare.
With Zaloni, ixtel said it is looking to deliver top-tier Big Data intelligence solutions more efficiently and cost-effectively than competitors in the region.
"With its ability to analyse and report on large and complex data, Zaloni is a perfect complement to ixtel Big Data and analytics service offerings, providing strategic benefits to both ixtel and our customers," said Mehdi Quraishi, ixtel's CEO. "With Zaloni, users always have access to the real-time data they need to make more informed business decisions."
Ben Sharma, CEO, Zaloni, said, "Zaloni's partnership with ixtel will help companies in the Middle East region derive maximum value from their growing data assets with a next-generation data architecture.
"Our data lake management platform will provide ixtel customers with enterprise data management, governance and self-service data solutions to support a wide variety of business use cases."