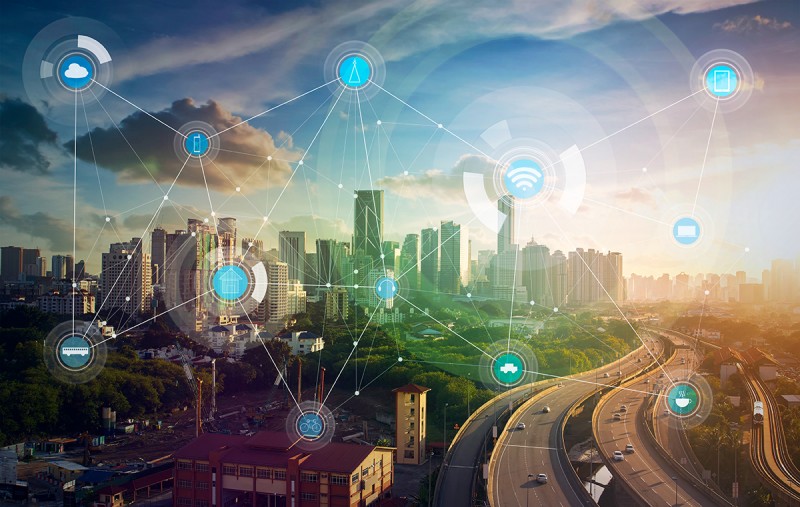 With digital and smart solutions gaining a wider adoption as organisations drive automation, reseller partners have never been better positioned to cater to these growing requirements. Reseller ME finds out how partners can resell smart and connected solutions more efficiently.
As smart technologies become integrated with daily lives and business processes, reseller partners must undertake a bigger role and become proficient in presenting these solutions to customers. The opportunities in this segment also extends to other areas such as security and services.
The Middle East IT market has seen a robust uptake of solutions and projects being rolled out. However, this also means the threat landscape is evolving and growing.
"This has led to an increase in security spending, with Gartner estimating the regional market to spend more than $2 billion on IT security solutions in 2017," says Sakkeer Hussain, director, Sales and Marketing, D-Link Middle East and Africa. "The region has also witnessed a steady increase of partners focusing on smart technologies to help serve their customers better."
Agreeing Eric Bhagwat, associate vice president, I-Life Digital Technology, says, "Internet of Things solutions and artificial intelligence (AI) speakers, fitness trackers, cloud solutions, thin and light devices are the new business opportunities partners should be increasingly more inclined towards. IoT related business alone will contribute a $6 trillion business worldwide over the next six years."
The question most partners grapple with is how can they approach customers to sell these kinds of solutions efficiently? Operating in a price-sensitive market where most customers are content to carry on business as usual if they can do without a particular solution, partners have to educate them on the benefits and necessity of these technologies. Partners, at times, have their work cut out for them to convey the potential of these technologies to streamline processes and increase efficacies greatly.
According to Bhagwat, smart solutions will need to be marketed differently.
"Social media advertisement along with awareness will remain a major influencer. The education segment will be an important area to look at future growth, while offline retail will provide an experience of touch. Manufacturing and services are the earlier ones who have adopted to smart solutions," he adds.
Hussain believes the first step for reseller partners is to understand the business of their customers and tailor smart solutions to help them solve operational challenges.
"Once they understand the business bottlenecks, they will be in a better position to recommend custom made smart solutions suited for specific client problems. Understanding the business and demonstrating ROI to the C-level and line of business executives is key," he explains.
How can partners become proficient and profitable in this area? Bhagwat says that partners will need to upgrade themselves, as smart solutions are still fairly new.
"Tying up with the right brands who offer the latest in smart devices and services will be the key mantra to their success."
Another way to become an expert is by honing existing skills while simultaneously acquiring new ones.
"Partners must continuously invest in skills development, training and acquiring certifications that give them competitive advantage," Hussain adds. "Without doubt, partners who combine products, solutions and services have a better chance of earning higher margins and developing recurring revenue streams. The smart solutions space presents prospects for savvy partners to explore, provided they have the skills to implement comprehensive solutions."
With opportunities in government, education, healthcare, SMB and SOHO, banking and finance, hospitality and retail, reseller partners serving any or a combination of these verticals with smart solutions stand a chance of earning decent margins if they can combine their product offerings with services, according to Hussain.
Amanullah Khan, managing director, Linksys, Middle East, Turkey and Africa, says, "Vendors and distributors must take up the responsibility and offer the required training and resources to their partners. This is very critical as it guides the partners to ask customers the right questions to understand their needs and then educate them on the smart solutions and technologies that are available."
Hussain points out that as a collective responsibility, vendors, distributor and resellers need to contribute to skills development programmes and "not look at the easier and quickest available option to them." This is because such an approach will only solve a problem for a short term. He adds that vendors need to do more in the area of demand generation activities and deal registration so that resellers are protected.
He says, "Distributors on the other hand need to get more involved in helping resellers to cultivate and develop local and in-country leads by using their expertise and knowledge of local market dynamics. This can aid resellers to identify new business and opportunities in the market."
Partners who invest and train in smart solutions today can be sure of a bright future over the next few years. Hussain says, "As smart technology is being embedded with machine-to-machine (M2M) and/or cognitive computing technologies such as artificial intelligence (AI), machine learning or deep learning, all of which are used to reason, problem-solve, make decisions and even, ultimately, take action, there is going to be wide adoption of this technology going forward."
Partners should not limit their offering to what is mainstream today but also understand that smart technology includes machines like robots, self-driving cars and other cognitive computing systems that are designed to function without human intervention.
He adds, "We are already seeing the use of smart technologies in Dubai. A good example is the Road and Transport Authority's (RTA) use of driverless Metro and Tram systems. Going forward adoption of smart technologies will increase as use cases become widely accepted both in business and consumer environments."