Cybersecurity firm Check Point is staking its claim in the Middle East region at this year's GITEX, by seeking to raise awareness around its security portfolio.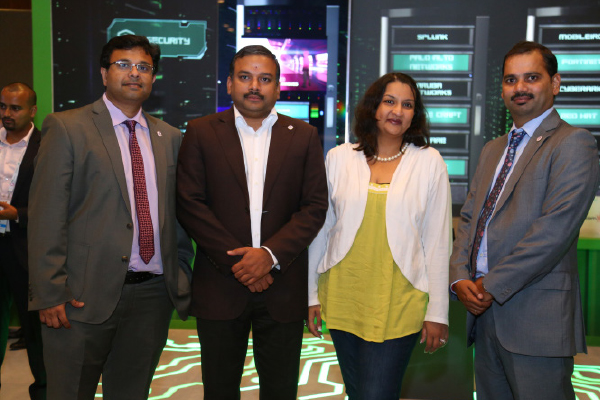 Participating alongside distributors Redington Value and Arrow in Sheikh Maktoum Hall, Ram Narayanan, Check Point's GCC team lead, said the company aims to utilise this week as a means of interacting with prospective clients and increasing their channel reach.
Check Point is also showcasing its Infinity architecture, known as the "cybersecurity solution of the future," at this year's exhibition.
"Our Infinity architecture consolidates the management of multiple security layers, and enables users to centrally manage the security across network environments, cloud servies and mobile infrastructures through a single pane of glass," said Narayanan.
Recent infiltrations have demonstrated the agility, scale and persistence of an attack that criminals are capable of executing.  All regions have suffered from these large scale attacks, reinforcing the need for proactive solutions.
Increasing the awareness around Check Point's Infinity concept, which was announced at their user conference earlier this year, remains the company's main focus for this year's event for this reason.
"We are a global company, with over 100,000 customers worldwide," said Narayanan. "We have been growing exponentially in this region for the last 14 years, but not many people seem to know about us, which is why we are participating in major events such as GITEX to raise awareness around what it is we're setting out to achieve."
Check Point is also discussing the findings of its mid-year cybersecurity report at this week's event. The report highlighted that the spread of malware in EMEA was dominated by ransomware (55%), banking (26%) and mobile (19%), and the company is seeking to use this data to advise customers in the region on proper network segmentation, threat emulation, threat extraction and endpoint security.