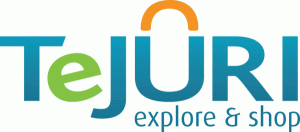 Tejuri.com, which bills itself as the Middle East's first e-shopping mall, launched on Monday, endorsed by the UAE's Department of Economic Development (DED).
The virtual retail platform offers products and services from a range of UAE retailers. DED-accredited retailers from a number of market segments, including computers and electronics, fashion, furniture and sport, to name a few, are present on the site.
The website was created following extensive research into the purchasing behaviour of the regional market and its growth potential, Tejuri said in a statement.
"Retail drives a large percentage of Dubai's economic growth: according to the latest figures announced by the Department of Economic Development, it accounted for nearly 12 percent of Dubai's GDP over the last 10 years," said Mohammed Sharaf, Chairman, Tejuri.
"By taking the offerings of our malls and retail spaces online, we are taking consumer engagement to an advanced, global level and opening up a new avenue not just for established retailers, but also for small and medium-sized local businesses looking to break into the retail arena."
According to IMRG-Visa, Internet useage in the region has grown by 1,500 percent over the past decade, and eCommerce has steadily been on the rise, too. In 2012, $3.2 billion was spent by online shoppers in the GCC, highlighting the potential for retail on a virtual platform.
"Tejuri.com is a natural extension of Dubai's world-class retail industry. People flock to our malls as we offer a large selection of products in a variety of brands, and Tejuri allows consumers to tap into the same products and services, with the click of a button," said Ayaz Maqbool, Managing Director, Tejuri.
"We are able to replicate and enhance the mall experience, providing customers with a shopping experience that is convenient and secure.
"In parallel, retailers are attracted by the considerably lower capital investment and wide customer base compared with a bricks-and-mortar mall. eCommerce provides an ideal solution for brands looking to expand beyond their traditional customer base."
The website aligns retailer sales targets with consumer needs, Tejuri said. Brands that register on the site are provided with a web store in an online mall environment with operations, customer service and delivery supported by Tejuri.