DarkMatter has announced its participation at the upcoming RSA Conference Abu Dhabi 2016, taking place at Emirates Palace on 15-16 November, 2016.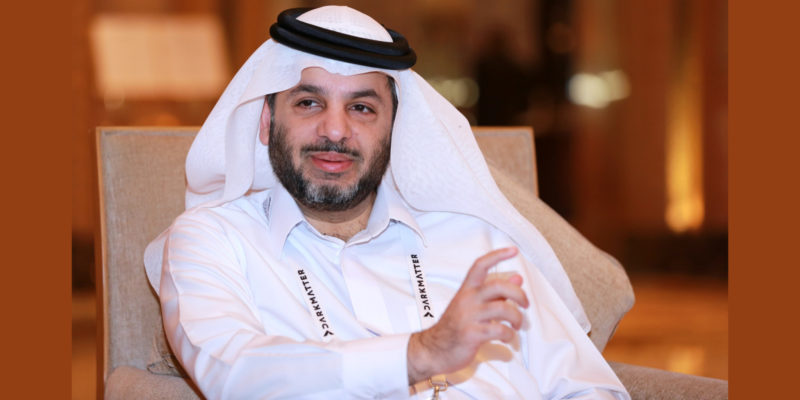 According to the company, this is a milestone event for them given that it used the same conference a year ago as the platform to pull back the curtain on its activities and present a public face to its business for the first time.
DarkMatter executives have a number of speaking engagements during the official programme, with Scott Rea, Senior Vice President of Public Key Infrastructure (PKI) delivering a keynote on the benefits of proper PKI usage in helping implement the Internet of Things.
Harshul Joshi, Senior Vice President of Governance, Risk and Compliance will speak on the effectiveness of blockchain solutions in the UAE, while Eric Eifert, Senior Vice President of Managed Security Services and Robert Meeks, Director of Managed Security Services, will talk on Managed Detection and Response provision as an evolution in Managed Security Services. Stephen Brennan, Senior Vice President of Cyber Network Defence, will speak on practical ways to protect data in hostile environments and what governments may not know, but need to, about cyber security.
Faisal Al Bannai, Chief Executive Officer, DarkMatter said, "We are looking forward to our participation in this well-regarded industry event, where we can exchange views and knowledge with our peers. We supported the RSA Conference Abu Dhabi from its inauguration last year, and similar to our own trajectory, we look forward to witnessing how the event has grown and developed from 2015.
"There has been tremendous growth at DarkMatter from a year ago when we first started to communicate our presence to an external audience. This has spanned our number of staff, our portfolio of offerings, and our geographic footprint, and so our participation at this year's event will be something of a benchmarking exercise for us. It will help us to chart our progress in the last 12 months, while we are also interested to hear and see how other areas of the industry have evolved over this period."
RSA Conference Abu Dhabi will commence with a Learning Lab and Security Foundations Seminar. Cyber Crisis Response—Live Exercise Scenario is an exercise designed to explore how governments, the private sector, and others can work together to respond to a crisis with direct impact on human life, public safety and key markets. The Security Foundations Seminar is a full-day programme designed for those new to the world of cyber security.
On the 15th and 16th of November, there will be more than 40 track sessions that cover topics from deception tactics to smart city security to ransomware.
The closing keynote address will feature Formula One executive Mark Gallagher and driver Mika Hakkinen, who will give a talk on Risk Management in F1 – Team Work and Technology at 350 kph.