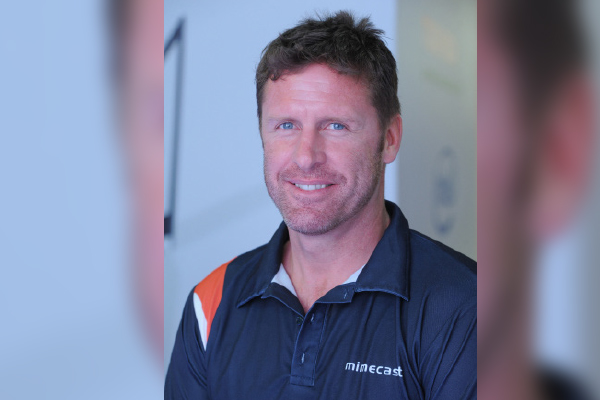 Email is the most ubiquitous method of communication across any kind of business.  As enterprises move forward with their digital transformation journeys, mobile is becoming an integral aspect of their activities and email allows them to stay connected and be productive while on the go. This is why more and more organisations today are rethinking their strategies to ensure their workforce can have secure and seamless access to information anytime and anywhere.
Mimecast has, today at GITEX Technology Week, launched its new Cloud Archive solution. The latest offering from the email and data security firm delivers an all-in-one cloud service that integrates a secure data repository, built-in data recovery, storage management, e-discovery and compliance capabilities.
"The targeted landscape has amplified just over the last few years, which makes quick, secure and seamless access to data now more important than ever," said Brandon Bekker, managing director, Africa and Middle East, Mimecast. "To help organisations address this issue, we have refocused and enhanced our archiving solution, Mimecast Cloud Archive, to help organisations have more control over their email data while ensuring that it is protected."
Mimecast Cloud Archive is designed and optimised for the cloud, offering the scale, performance and advanced features needed to manage email. 
The new solution includes new and enhanced features focusing on e-discovery, which helps users simplify administrative searches. It also has the Sync & Recover feature, which makes archive always-available and safe from data loss or corruption. This allows organisations seamlessly restore their Outlook data including email, personal folders, calendar entries and contacts.
"Traditional archiving solutions tend to be complex, expensive and requires a lot of resources for monitoring it," said Bekker. "Mimecast is offering Cloud Archive at a fixed and reasonable cost, it's simple to use, secure and very easy to manage.
"Another major differentiator of Cloud Archive is its quick search time. As our platforms grow, we made sure that our archive speeds up from a search point of view. We have highly usable mobile applications that give users fast interaction and access to their email archives," added Bekker.
In addition, with the implementations of new requirements for data governance, Bekker said that Cloud Archive has been designed with an emphasis on data integrity, availability, and privacy.
Cloud Archive has also been integrated with Case Review App for fast, effective search of email and attachment data to for various purposes including compliance reviews, litigation case assessments, and internal policy audits.
Additionally, Mimecast's latest integration with Salesforce.com allows for Cloud Archive access and fast search capabilities within the CRM tool.
Mimecast will be hosting a State of the Industry virtual event on cloud archiving, on October 11, 2017 at 3PM at Stand D1-42 in Hall 1 at GITEX 2017. The event forms part of the launch of the Mimecast Cloud Archive, the leading multipurpose archive solution built for the cloud. It is targeted at individuals and businesses who want to understand how Mimecast Cloud Archive enables customers to access their email archive anywhere, anytime, and on any device in record speed.