The Future Enterprise Awards is undoubtedly the flagship awards ceremony in the IT industry in the Middle East.
Hosted by CPI Media Group and tahawultech.com, the awards are the most prestigious in the IT industry both here in the UAE, and indeed across the Middle East.
Who Should Attend
Chief Executive Officers (CEOs), Chief Technology Officers (CTOs), Chief Information Officers (CIOs), Chief Innovation Officers (CIOs), Chief Security Officers (CSOs), Regional Directors, Head of Business Development, Sales Directors, Marketing Directors, IT leaders across various industry sectors.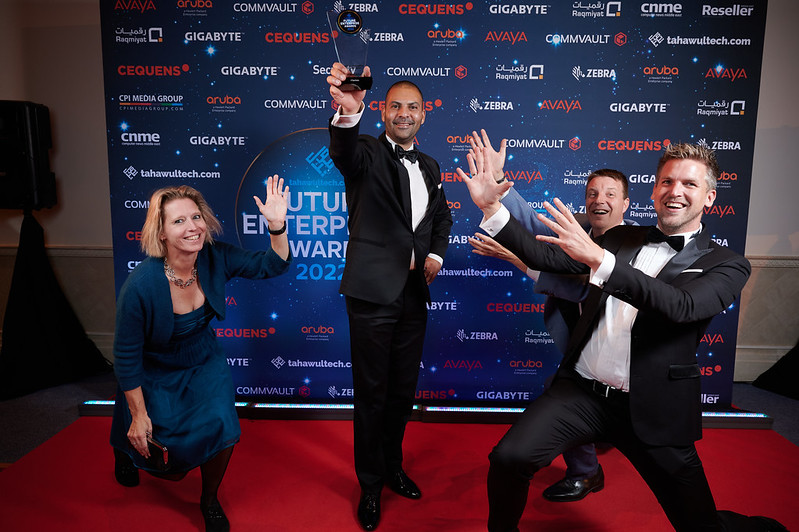 Why Attend
The Future Enterprise Awards is the most coveted industry awards in the technology and IT ecosystem across the Middle East region.
The awards highlight the achievements of leaders from the C-Suite executive in the IT and technology awards. What is also unique about the awards, is the fact, that they are held on the evening of Day 1 of GITEX, and brings all the key players from the industry under one roof for an evening of networking and celebration.
Each of the sponsorship packages provide the following key benefits:
Meet, greet and network at the conference with 200 senior level executives from the Technology community.
Increase your brand visibility and recognition before, during and after the event, as the marketing campaign provides branding opportunities that will reach thousands of readers in print, social and online.
Align your brand with a leading technology magazine and brand that has delivered unrivalled, monthly content and readership for the past 25 years.
Raise the profile of your key personnel, as they take centre stage as a speaker and be heard as an industry thought leader.
Entertain and engage with clients at one of the year's key business networking events while meeting new prospects.
Future Enterprise Awards 2022 Highlights