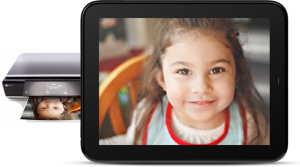 Hewlett-Packard (HP) has acquired the German company Hiflex Software to advance its Web-based printing business, it said yesterday.
Financial terms of the deal were not disclosed, but HP said in a statement it wants to allow business users to create personalised print materials from anywhere.
Hiflex's technologies will be used across HP's imaging and printing offerings and will help extend the company's portfolio of cloud-based solutions, HP said, without giving further detail.
Hiflex's product portfolio include a management information system for the print industry and a Webshop platform, which can be used by businesses to offer customised printing products — including business cards, flyers and brochures — that can be ordered online. The platform is based on open-source content management system Drupal, it was reported.
Hiflex's management information system for the print industry includes order processing, materials management, customer management and interfaces to payroll accounting and finance.
The system is also compatible with JDF (Job Definition Format), an XML-based standard for workflow automation used in the design, prepress and print industry. It is used to create electronic job tickets that, for example, include color, stock, weight and size for a printing job.
Hiflex was founded in 1991 and is based Aachen, Germany. Following the acquisition, Hiflex will continue to develop its existing offerings, according to HP