Following the historic merger of Mubadala Development Company and International Petroleum Investment Company into a $125-billion-asset behemoth, work needed to be done to get both companies' IT departments on the same page. Throughout the transformation, Mansour Al Ketbi, now CIO of the resulting Mubadala Investment Company, has proven himself a master of sound technology policy, transparency, and, most importantly, diplomacy.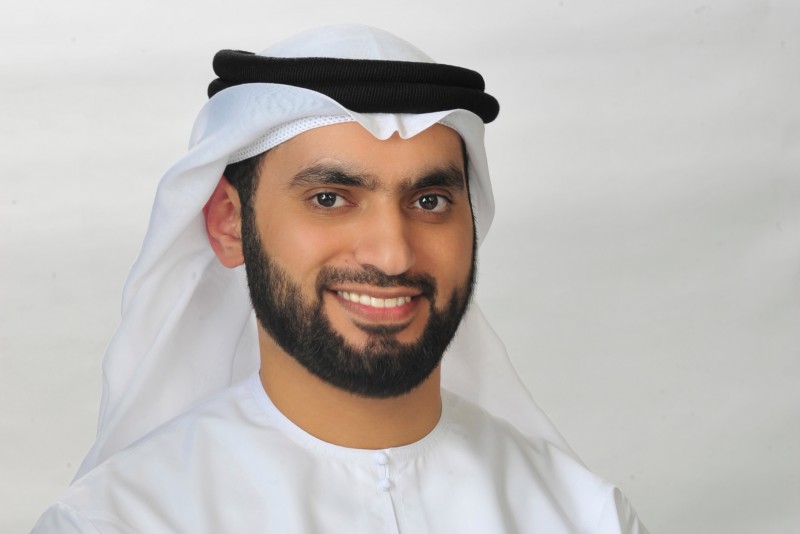 On 21st January 2017, the UAE's president and ruler of Abu Dhabi His Highness Sheikh Khalifa bin Zayed Al Nahyan issued a law that would combine Mubadala Development Company and International Petroleum Investment Company into one of Abu Dhabi's most prized assets. Mubadala Investment Company is the result of the merger of two of the emirate's most influential firms, and now constitutes a $125 billion investment powerhouse that sits at the core of the UAE's economic strategy.
Prior to their joining, the two companies had set the bar high in terms of their interests. Their work includes the development of global industrial heavyweights in sectors including aerospace, ICT, semiconductors, metals and mining, renewable energy and utilities as well as diverse financial holdings. It also aims to build on legacy expertise in oil and gas to invest across the hydrocarbon spectrum, and enhance the UAE's growth potential through investments in healthcare, real estate and defence services.
At the core of the company's values is sound governance, with the aim of delivering control and security over such a broad portfolio of assets. Now spearheading the IT department at the newborn firm, CIO Mansour Al Ketbi – also a board member for MDC Business Management Services, Injazat Data Systems and Cleveland Clinic Abu Dhabi – can reflect on what has been a hectic period of uncertainty with a large degree of satisfaction. The transition has been harmonious, largely due to the measured, collaborative approach that he oversaw.
However, there was an inevitable degree of insecurity when the wheels of change were set in motion. "If you look at any merger, the first thing that comes up is resistance, whether that's in IT or any other part of the organisation," Al Ketbi says. "The main challenge that anybody in a specialised area faces is people comparing themselves with their counterparts, whether it's a CIO, IT architect or operations manager. We looked at the transition as a roadmap, and we wanted to avoid a big bang on everything that we did in IT. We looked at the essentials that would make a company reliable and stable, and could deliver all self-user requirements, while creating unified IT policies and procedures."
Keeping staff informed of developments would be a simple yet critical step in ensuring that the company could move forward as one, rather than a splintered entity with rival factions. "Transparency was crucial to our success," Al Ketbi says. "We tried to encourage an open working environment, and an open-door policy, creating a culture of constant communication and collaboration at all levels." Fortunately for Al Ketbi and his management peers, the transition was made easier by an open-minded, cooperative workforce. "After the establishment of the new company, there was minimum noise from the office floor. Both organisations looked at the positives of the change. It's normal to be resistant, but when you create the right governance and transparency, it makes things much simpler."
Naturally, there were some inherent differences between the two firms. "IPIC was more on the corporate side of IT," Al Ketbi says. "They have assets that are outside of the country, and were out of their control. For us it was different. My role is on a group and global level. My mandate is to protect Mubadala and our assets, ensure that there are no attacks and that we have the right mechanisms and protection."
Al Ketbi knew that hard facts would be needed to ensure that strategic decision making was structured and supported. Mubadala engaged "one of the big four" consultants to help it collect data around the companies' IT architectures, with the aim of creating a unified IT strategy for the new entity. "It took us around four weeks to crunch the numbers and come up with facts and details about all the businesses," Al Ketbi says. "We did side visits to data centres, pulling out reports. We found that both organisations had different systems."
The most straightforward solution for the new firm was to avoid compromising on quality. "We decided to take a best-of-breed approach, whether that was in ERP, or data centre architecture," Al Ketbi says. "We tried to work with all departments to clean the data. We made it a priority to have clean data from the HR, financials and contracts aspects, and then once we dotted the i's and crossed the t's, we had a proper transition plan with dependencies across all the businesses."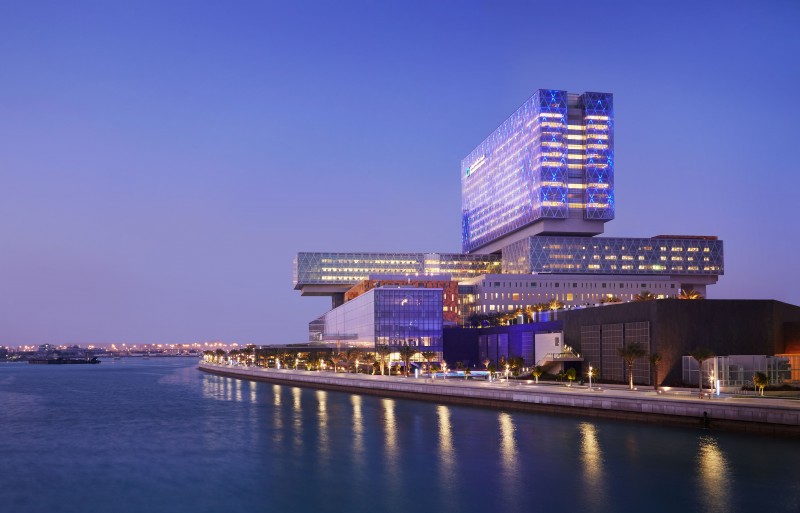 To ensure that work would run smoothly, the firm's board assigned a working group steering committee, which took decisions on behalf of both organisations. The steering committee would rely on a joint project management office, which gave weekly reports on all work-streams. "Our engagement with the steering committee was minimal, because we knew what we had to do, and most decisions were based on business processes," Al Ketbi says. "The main challenge was that we needed governance and the guidelines to structure the work we were doing, and to assist the ways we could bring people together. In terms of deciding the right technologies, the only time we had to meet the steering committee was over ERP systems. My counterpart wanted to change their ERP, but we stopped that transaction before it could start."
ERP was one of only two issues which brought initial disagreement. "The issue of whether we would use our data centre or theirs took some discussion," Al Ketbi says. "This was resolved by introducing our strategy to exit an on-premise model and relocate to a tier four data centre in the region. Not owning the location would take a lot of the headache away. We've decided to use one of the data centres temporarily, and we'll soon start working and exiting to the off-premise site."
Al Ketbi concedes that work still needs to be done in Mubadala Investment Company's IT department, but is ultimately satisfied with the progress that he has seen so far. "We're in a really mature state," he says. "Of course, we need some tweaking here and there – by that I'm largely referring to our data centre strategy – which will get us where we want to be."
Now that Mubadala Investment Company has taken its nascent steps with its combined IT entity, Al Ketbi has set his sights on a range of exciting technologies that will help the company continue its journey into the digital age. However, a common-sense approach to risk will underpin everything that the firm does. "In the next three years, cybersecurity will be a top ongoing priority for us," he says. "We have to ensure that Mubadala and our group of assets are safe, and the group security operations centre will play a really important part in that. That will protect Mubadala and create economies of scale for our assets."
The company will also be looking to leverage the broad datasets it has at its disposal. "Looking forward, we will look to expand our business intelligence and data warehousing capabilities. We'll be moving from an on-premise model to an outsourced off-premise hybrid cloud." The use of Blockchain could also be on the cards. "With the CFO, we're looking into Blockchain and whether it makes sense to the company. Blockchain has a place for Mubadala given the assets that we manage here and abroad."
The firm is also looking to call upon the use of its own investment assets to make the services that it provides for its stakeholders smarter and more efficient. In November 2015, Mubadala Development Company partnered with IBM Watson to deliver the AI service to the Middle East and North Africa region via its new 'Cognit' service. "We're looking at cognitive computing and artificial intelligence, and how we can incorporate Cognit into our healthcare, aerospace or education assets," Al Ketbi says.
Reflecting on what has been a successful shift, Al Ketbi believes that the fundamental factors in the success of merging the IT departments revolved around basic human values. "I think being honest, fact-based and transparent, saying what will go wrong and laying out risks is one part of the problem, the other is people-related," he says. "You need to ensure that people are safe, that job security is there so that people can put their heart into delivering good work."