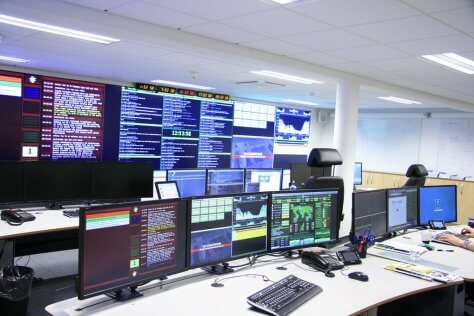 With the massive shift to telework as a result of the ongoing COVID-19 pandemic, cybercrime opportunities have increased significantly. Lesser attention is being given to cyber security efforts and more to business continuity. Clean and defined perimeters no longer exist. Work from home clearly has expanded the cyber risk exposure potentially jeopardizing businesses globally.
Traditional cyber security solutions are falling short in either preventing an attack or detecting them fast enough. End-end real-time visibility of user and entity traffic patterns and what's happening on the critical assets is crucial. Without this, near real-time threat detection, containment and elimination becomes impossible.
"Adequate protection is an intricate relationship between cognizance of business goals, processes, business users & associated technology assets with managed detection and response services. A continually improving risk-based framework needs to have a renewed focus of adequation protection with state-of-the-art detection and response controls alongside preventative strategies to minimize security risks, protect critical information assets and reduce operating cost efficiently." said Siva Kumar, VP of Engineering at RNS Technology Services.
Why MSS from RNS?
Some of the largest data breaches in history have been caused by human error. These events include inadvertent losses caused by employees activating malware by clicking on malicious links or opening unknown email file attachments, or just not non-compliance to good security hygiene practices.
RNS Technology Services' Managed Security Services program involves state-of-the-art technology platform that not just automates meaningful log and data correlation but also automates quicker threat containment. With vulnerability and constantly updated threat intel data into the platform that's judiciously correlated, near real-time threat detection and incident response becomes possible.
The service is backed by 24/7 SOC facilities, industry best practice aligned service delivery management practice and qualified team of cyber security analysts to provide world-class security-as-a-service. Partnering with RNS meets the requirement to balance cybersecurity needs with core business strategies, allowing executives to keep focus on core business needs and not get distracted with the ever-changing threat landscape.
A Closer Look at RNS
RNS Technology Services is an international award-winning cyber security value added reseller and system integrator. From custom vulnerability assessments and penetration testing, to managed detection and response, RNS can be trusted to deliver security solutions for wide-ranging business needs and offering clear advice, their experts help organizations of all sizes to successfully mitigate information security risk.
With the increasing rate of cybercrime, RNS has a dedicated team of security experts whose primary focus is to help improve your security posture by following industry best practices.
To learn more about the Managed Security Services offerings and how working with RNS helps you fill the skills gap and respond faster to cybersecurity threats and breaches, contact Sameer Zama, Channel & Marketing Manager at (E): Zama@rnstechnology.com, (M): +971 55 795 0692, (W): www.rnstechnology.com