Bahrain has become the first country in the world to offer COVID-19 test results by WhatsApp and Facebook Messenger.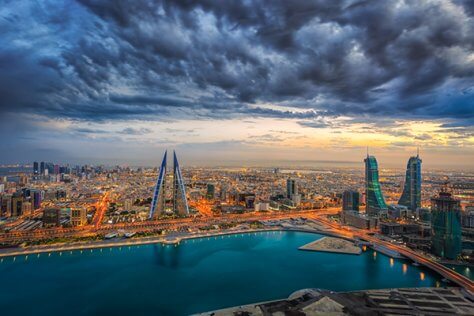 The announcement comes as governments across the globe experiment with launching their own official chat channels, including Singapore, New Zealand and the World Health Organisation.
Bahrain's results service, which is available in English and Arabic, has been launched by the Kingdom's Ministry of Health as part of efforts to combat the ongoing global health crisis.
The chatbot delivers up-to-date information on the spread of the Coronavirus and provides direct links to YouTube guidance videos as well as the country's official COVID-19 Be Aware app.
The free chat service has been built using the WhatsApp Business API and Infobip's global communication platform to provide critical information to citizens and residents.
Dr Waleed Al Manea, from Bahrain's Health Ministry, said, "We are working to reach a bigger and wider community in our health efforts to combat the spread of Covid-19."
As global lockdowns begin to lift, Bahrain – one of the first countries in the world to loosen restrictions on movement – is taking a series of steps to prepare for the next phase of the crisis.
Last month, the Kingdom – which is fifth in the world for testing rates – launched a dedicated tracking app for confirmed cases, with those isolating required to wear tamper-proof bracelets monitoring their location. A quarter of the country has now downloaded the 'BeAware' app, which automatically alerts users if they come into contact with an active case.
Other initiatives include converting public buses into mobile testing units and rapidly building field hospitals for the treatment of cases.
Bahrain made a series of early interventions on COVID-19 including screenings at entry points, travel restrictions on high-risk areas as well as swift isolation and testing of suspected cases.
On March 19, Bahrain became the first Arab country to join the WHO's Solidarity Trial, aiming to pool resources to produce a treatment for the disease.
Three weeks later, the Kingdom's malls were re-opened as part of a phased approach, with citizens and residents able to take a voluntary COVID-19 test in many of the locations.