Alaris, a Kodak Alaris business, has unveiled its next generation of information capture solutions designed to easily and affordably digitise paper, automate business processes, and boost productivity at home and in the office.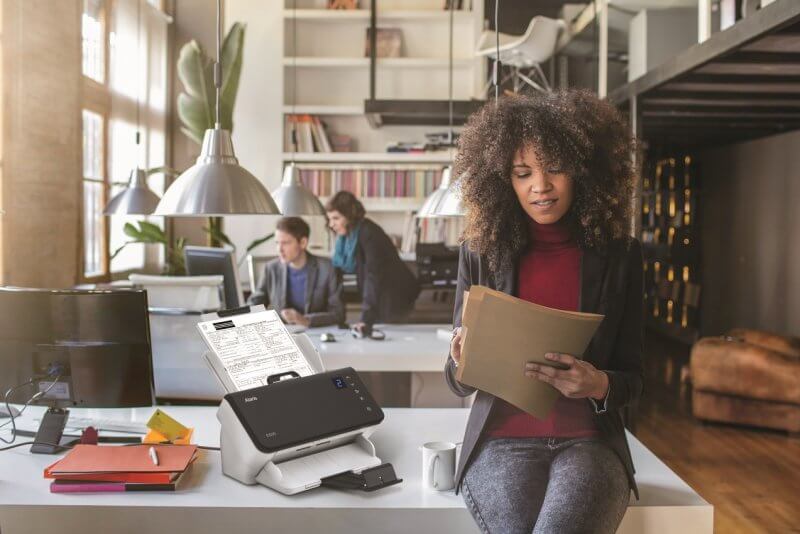 The Alaris E1000 Series Scanners are the latest addition to the award-winning IN2 Ecosystem, a powerful combination of best-in-class document scanners, imaging software and services delivered by Alaris' global network of partners. Packing all the intelligence of a larger device into a streamlined, desktop scanner, the Alaris E1025 and E1035 Scanners are ideal for small office/home office environments, reception areas and workgroups.
According to Alaris, the compact, quiet scanners deliver seamless integration into customer environments; streamlines and optimises workflows, enabling one-touch scanning directly into business applications; and deliver superior image quality, paper handling and information accuracy. It is also equipped with productivity-boosting features include the ability to power up and start scanning in less than ten seconds and fast throughput. The E1025 and E1035 models scan at speeds up to 25 pages per minute (ppm)/50 images per minute (ipm) and up to 35ppm/70ipm, respectively. They are easy to set up, enabling users to scan right out of the box and integrate with existing business processes and applications, from network to Cloud, through Alaris Smart Touch Software.
Alaris E1000 Series Scanners are backed by a three-year warranty and customers also benefit from expert repair and maintenance services to optimise uptime and productivity.