Qualcomm has reportedly unveiled a new chip to accelerate its work around artificial intelligence technologies.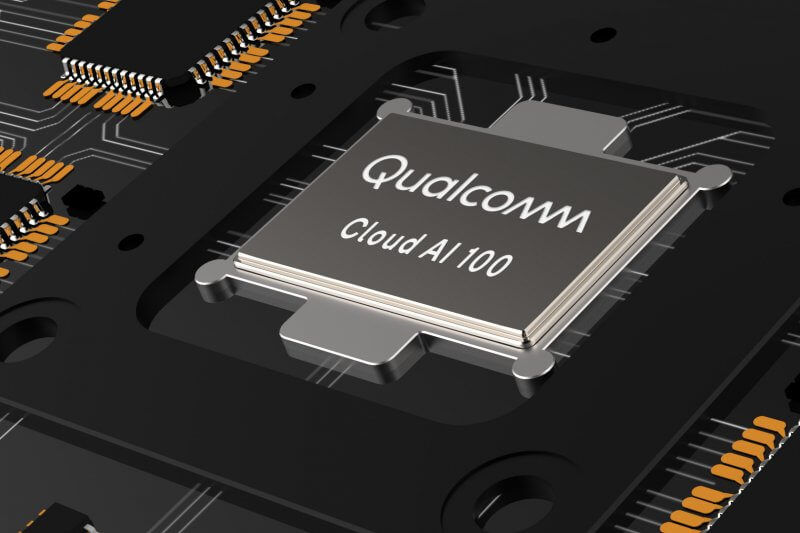 The move, according to reports, is in line with the company's objectives to diversify beyond its stronghold in mobile phone chips and into a fast-growing market now dominated by Nvidia and Intel.
At an event in San Francisco, Qualcomm said it plans to begin testing its new Cloud AI 100 chip with partners and highlighted that mass production of the new hardware is likely to begin in 2020.
Further reports noted that the company seeks to use its mobile expertise, and ability to design chips made with the latest manufacturing technology, to start supplying the new products that will compete in a market worth $17 billion by 2025.
Qualcomm's new chip is a ground-up 7nm design for AI inference tasks, which uses the algorithms to apply logical rules to the knowledge base to deduce new information.
"Today, Qualcomm Snapdragon mobile platforms bring leading AI acceleration to over a billion client devices. Our all new Qualcomm Cloud AI 100 accelerator will significantly raise the bar for the AI inference processing relative to any combination of CPUs, GPUs, and/or FPGAs used in today's data centers," said Keith Kressin, senior vice president, product management, Qualcomm Technologies. "Furthermore, Qualcomm Technologies is now well positioned to support complete cloud-to-edge AI solutions all connected with high-speed and low-latency 5G connectivity."
According to the company, it aims to serve the smaller "edge" data sites by focusing on AI chips that consume small amounts of electricity and generate little heat so that consumers can benefit from faster response times for their internet-connected apps.