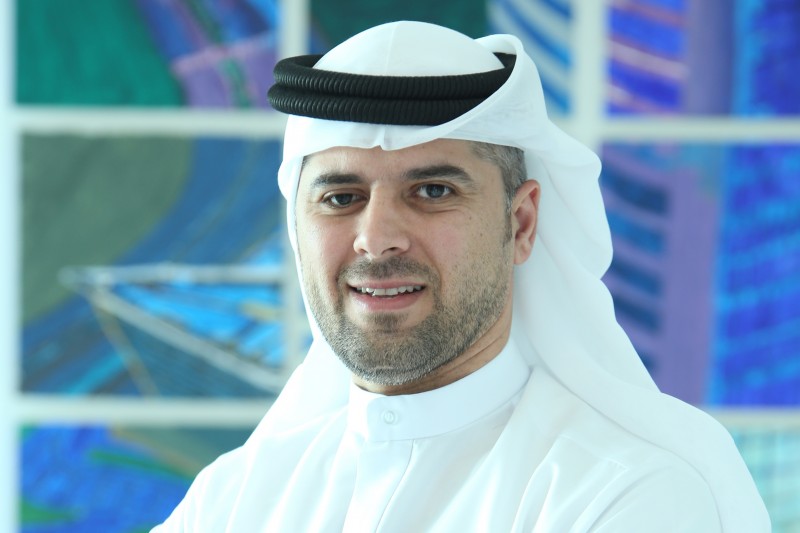 As a central hub for innovation and entrepreneurship, the UAE – and Dubai in particular – is ripe with companies daring to take the first steps to resolve the obstacles that new companies face. Ninety-five percent of companies based in the Emirate are small and medium-sized enterprises, and Dubai's free zone culture – driven by Dubai Multi Commodities Centre (DMCC) – has been critical in giving these companies a flexible platform to find simple and innovative solutions to overcome complex regional and global challenges.
Dubai's free zone-driven culture demonstrates how trade is at the heart of the city's vision to become a dynamic and diverse economic hub. At the centre of this vision sits DMCC – winner of the Global and Middle East Free Zone of the Year 2017 by the Financial Times' fDi Magazine for the third consecutive year out of 60 free zones around the world – one of 45 free zone entities in the UAE, with over 92, 500 people living and working in the area.
Along with the world-renowned accolade, DMCC was also presented with a range of awards for facilities upgrades, legal support, smart city strategy, red tape reduction and thought leadership.
With a total of 66 high rise towers in its Jumeirah Lakes Towers District, spanning both major multinational entities and innovative startups, DMCC has firmly established itself as a significant force in the Emirate's competitive free zone marketplace.
Technology now plays a vital role in supporting over 14,100 businesses under the DMCC brand. "Our team plays a crucial role in helping businesses align with our strategy, which requires an effective collaborative approach between ourselves and stakeholders," DMCC's IT director Abdalla Al Ali says.
While the UAE leadership has acknowledged the importance of cutting-edge technology in its economic evolution, it is currently on the road to achieving its ambition of being the world's smartest and countries. Authorities like DMCC are set to play a crucial role in this journey, representing international hubs that need to attract the brightest business prospects, with collaborative technology platforms and ecosystems having grown to become the new norm in recent years.
DMCC is also collaborating with government and private sector entities to ensure efforts are aligned across Dubai Inc to deliver the key pillars of Dubai's smart vision. "We are very focused on creating and delivering a long-term 'Smart District' strategy to ensure the entire DMCC community can live, work and thrive in a cutting-edge environment that offers the latest technology, connectivity and amenities" Al Ali says.
Prior to joining DMCC in 2015, Al Ali's passion for IT was initially realised through obtaining his degree in information technology at Al Ghurair University. From there, he took up work as a junior IT engineer at the Dubai Economic Department (DED) in 2003. "I was lucky enough to get several promotions during my tenure at DED, and eventually become head of systems and infrastructure – a position I held from 2009 until 2011," he says.
Al Ali then moved on to complete a four-year stint as director of IT infrastructure services at Dubai International Financial Centre. "During my career, I have contributed to various key projects which have centred around Dubai's IT infrastructure," he says. "These have included certain initiatives, overseeing the operational efficiency and enhancement of data centres, as well as Wi-Fi services, disaster recovery, and website migrations."
Now two years into his role at DMCC, Al Ali oversees, monitors and reports to DMCC's executive director on the performance of strategic IT goals and projects. "For every new innovation, there are always new challenges to overcome," he says. "We tend to see these as including a lack of experience in a particular domain, availability and commitment of vendors, and the cost of innovation. However, through effective collaboration with our stakeholders and a strong sense of cooperation, we know that challenges will be turned into opportunities."
Al Ali believes that even within the context of an IT team, the most important thing can often be the human touch, "Developing people is key; listening and collaborating are essential to achieve goals," he says. "I instill it into my team to be both realistic and smart in their thought process, ensuring they think about the bigger picture at all times and foresee how a situation can lead to success for all parties involved."
As example of this is how IT collaborates with DMCC's business units such as its free zone, to further enhance the customer experience.
Taking tips from the inspirational individuals he has worked with over the years, as well as showing admiration for technology and government leaders alike through his approach has helped Al Ali develop critical skills in both management and leadership.
One example of this strategy is evident in a recent partnership between DMCC and DocuSign, which has enabled all member companies to adopt electronic signature capabilities. "At DMCC, we are proud to become the first ever free zone globally to implement this innovative technology," Al Ali says. "DMCC is committed to implement new technologies and innovations that lead to increasing efficiency, productivity and members happiness."