With a strong CV spanning a range of industries and geographies, Dr Tariq Taha now finds himself at the core of Bank Dhofar's agility drive, and has already received national recognition for his work.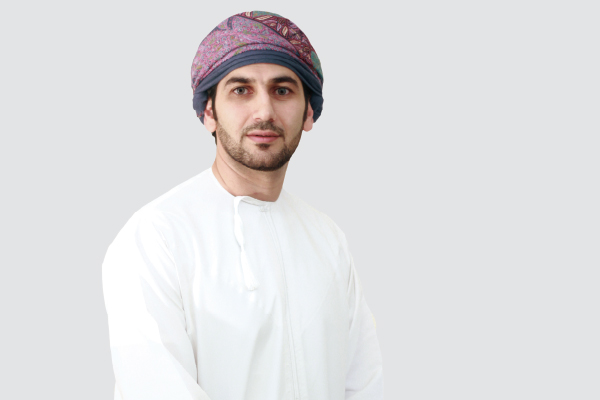 Born and raised in Muscat, Taha developed an interest in technology at a young age, and went on to study at the College of Banking and Financial Studies in the Omani capital, graduating in 1999 with a diploma in IT. In the midst of his studies, he also began work at the Central Bank of Oman, where he got his career off to a flying start by quickly progressing through the ranks of the IT department. "I started off as an IT technician, and quickly progressed to being a senior IT administrator," he says. "By the end of my four-year tenure, I was in charge of IT operations, which gave me really good insight into the workings of both a business and IT department. Working across roles was also a great grounding in different aspects of IT."
Taha followed his burning ambition to further his education, and was granted a period of leave in 2001 to undertake a Master's course at the University of Ballarat in Melbourne. He emerged in 2003 with a Master's degree in IT management, setting the stage for a succession of roles in technology leadership.
His impressive work at the country's Central Bank caught the eye of Petroleum Development Oman (PDO), a major oil exploration and production company based in the Sultanate. PDO accounts for more than 70 percent of the country's crude oil production and nearly all of its natural gas supply, and Taha played a crucial role in driving the company's technology strategy, joining as an IT consultant in 2002.
At a relatively early age in his career, it was already clear that Taha was beginning to amass some vast experience across industries and countries. In 2004, he was headhunted by Qatari telecoms firm Qtel Group – now part of Ooredoo – and he would be tasked with an important transformational project for the company. "I was responsible for establishing a team and rolling out the technology launchplan in Oman," he says. "Being part of a launch team was really a great experience; I couldn't have asked for a better start to my career in the telecoms industry." Taha spent three years at Qtel, and successfully saw the launch of their services across a range of markets.
In 2007, Taha landed a role that would play well to his broad experience, becoming group technical director for Friendly Mobile – since acquired by Virgin Mobile – across the Middle East, North Africa and South East Asian markets. Based mainly at the company's regional HQ in Dubai, Taha spent much of his five-year tenure "living out of a suitcase" in his travel across the vast geography.
This meant that in a short space of time, he not only had to work efficiently and pragmatically, but was also tasked with residing across a number of countries. "I was based in Oman for the first seven or eight months, then had to work towards establishing services in Jordan, and then Saudi Arabia, and was based in both for a period," he says.
Taha worked on a number of projects in South Africa. "It was definitely a major adjustment, but I had such a great time living there," he says. "I met some great people, and the lifestyle was fantastic."
Catering to the requirements of all these markets proved to be a fantastic learning curve for Taha, particularly in terms of delivering the best possible customer service. One of the biggest challenges he faced was understanding the nuances of a selection of countries. "I learned the importance of building relationships with important stakeholders, and understanding the challenges that each market faced," he says. "Coping with all these demands was certainly testing, especially working with a number of new partners."
Taha was highly enamoured with the way of working at the company, describing it as a laid back and friendly environment. "The culture was very open – it didn't feel like you were going into the office to work," Taha says. "That in itself gets the best out of people. Everyone comes to the office with a smile, and discussions become quicker and easier because people are happier."
With his thirst for knowledge unquenched, Taha sought another course in further education, and began studying for a four-year Ph.D. course at Abdelmalek Essaâdi University in Morocco. The transition to an increased difficulty of study proved to be one of the biggest challenges he would face. "I was exposed to a range of different cultures at an early time in my life, so I never found that aspect difficult," he says. "However, moving from a Master's level of education to a Ph.D. was a huge hurdle that required a lot of hard work to overcome." Taha prevailed, and in 2011 completed his diploma in management.
The following year, he was offered a role back on home soil, as chief information officer of Oman's Bank Dhofar. Returning to the banking industry would require him to rethink his outlook on how technology could transform the business, and, more importantly, the customer experience. Taha forced himself to alter his approach to IT projects. "The telecoms industry is much more likely to take risks in terms of its IT, whereas banks, understandably, have a lower appetite for risk," he says. "That being said, there are things that obviously translate, like speed to market."
He believes that banking is one of the most competitive industries to deliver truly impactful technology, but that it should not be deployed for the sake of it. "Consumers today are very tech-oriented," Taha says. "But I believe that technology alone should not be the driver of banking. It has to fit into the overall strategy of the bank, while banks themselves have to cope with what the industry needs."
Taha's strong strategical outlook has been augmented through collaborating with other senior management figures at Bank Dhofar who realise the business impacts of technology. "Our CEO expects a CIO to deliver flexibility and agility for the business," he says. "Our IT team was previously working on annual timelines, but we have done all that we can to establish a quarterly-based mindset." The shift in mentality has yielded results for Bank Dhofar. "In one quarter, we now deliver what we used to achieve in a year," Taha says.
The progress led by Taha also earned national recognition for Bank Dhofar and its IT team, as they scooped The Sultan Qaboos Award for Excellence in e-Government for Best Mobile Service 2014. "I was extremely proud to be recognised by His Majesty," he says. "It proves that we are now being considered as a leading technology bank within this region and within Oman."
As well as proving his worth in terms of technology deployments, Taha has also shown himself to be an adept negotiator and decision-maker. He currently sits on a range of diverse panels within the company, including Bank Dhofar's executive management committee, management risk committee, business continuity management committee and information technology committee.
Unsurprisingly, working under British entrepreneur Richard Branson has left its mark on Taha. "I'm a huge admirer of his management style," he says. "So much of his success comes from being close with his employees, and being involved in details that other leaders may choose to wash their hands of."