EMC's senior director of converged infrastructure, Brad Maltz, explains why enterprises are opting for converged infrastructure solutions.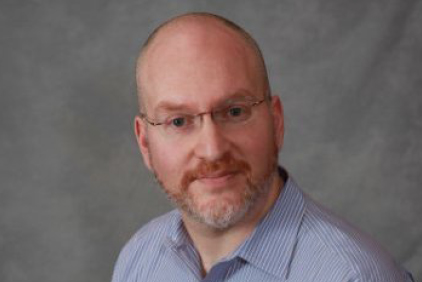 CIOs in the region are steadily adopting converged infrastructure – fully integrated systems with compute, storage and network – for simplicity, speed and agility. According to Gartner, the global spending on these systems will increase at 19 percent year-on-year, to reach $20.4 billion by 2019, representing nearly a quarter of data centre investments by that time.
The following are six factors that facilitate wide-scale convergence:
The information generation: As the penetration of communication channels grows, it has become extremely difficult for businesses and IT teams to keep pace with the expectations of the mobile consumer. The automation and simplicity offered by converged and hyper-converged infrastructure enables faster application delivery, as a major proportion of the manual process associated with allocating computer/storage/network resource will have to be managed automatically.
Increasing the ability to scale and cut down costs: This is probably the most common, business-centric catalyst for converged infrastructure deployment. Many IT teams spend up to 80 percent of their time simply running core 'operational' functions; delivering IT services, updating and restoring one type of infrastructure or another. With data needs rising 40-50% per year, automating and simplifying this element is key to unlocking a new wave of productivity.
Cloud reduces risks in operational infrastructure: Public cloud services tend to introduce complexity around certain control elements that help in determining service levels for new applications. For example, data protection adds an additional layer of complexity and overhead cost. On the other hand, converged infrastructure includes new elastic-cloud converged systems that can provide an extensive platform to enable private cloud computing, giving CIOs complete control of the risk profile of any given application or data set.
Flexible infrastructure that allows small-scale testing beforehand: Maximising scalability is another key paradigm for infrastructure upgrade. Converged Infrastructure investments don't often refer to deployment of fully built-out blocks with dozens of nodes and hundreds of terabytes of available storage. Usually, they commence with a humble 4U deployment which allows easy transition of an application to production mode on the same infrastructure after completion of the test phase. Not having to move an application between multiple testing and production platforms can shorten the application roll-out period.
Upgrading an app or managing outgoing infrastructure: Medium-sized businesses often choose to deploy converged infrastructure when a major application is due for an upgrade. This has become a common practice in mid-market companies wherein syncing software and hardware enhancement cycles is a norm. For example, when sales automation or ERP is due for a major upgrade and the supporting infrastructure is close to end-of-life, many organisations will lump the two challenges into a single project.
Extending support to new types of application or service that requires scale: Virtual desktop infrastructure (VDI) has gained immense popularity in addressing primary IT challenges. However, its performance and scale requirements are so high that organisations cannot afford to lose time and resources to solely manage operations, or it ceases to be cost-effective. Converged infrastructure is key to eliminate overhead costs needed to make VDI not only viable, but extremely effective at supporting new models for employee productivity.