A study by Dell Technologies has shown that innovation leaders are 2.2X more likely to accelerate their way through economic uncertainty.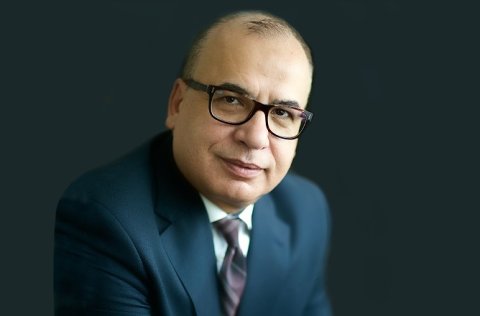 This is important, as globally, Innovation Leaders and Adopters are 2.2X more likely to accelerate their innovation during a recession than Innovation Followers and Laggards (who are more likely to decelerate).
The good news is that the Innovation Index is a snapshot in time, and organizations can improve by priming their people, processes and technology for innovation.
People-primed innovation
Organizations need help to develop an innovation culture where all ideas can make a difference and learning through failure is encouraged. Businesses recognize this and are confident in their ability to deliver. Over three quarters (UAE:86%, KSA:88%) believe that, in part, people join their company because they believe they'll be empowered to innovate, which is a major achievement.
However, they need to ensure that they fix the innovation gap. (UAE:58%, KSA:54%) of respondents believe people also leave their company because they haven't been able to innovate as much as they hoped they would. And (UAE:69%, KSA:56%) say aspects of their company's culture hold them back from being as innovative as they want to / can be.
The report also gives businesses a guide on how they can course-correct these issues, highlighting both opportunities to innovate more as well as the barriers that impact innovation.
Process-primed innovation
In addition to people-specific changes, businesses should also look at how they can improve their processes around innovation. The prime barrier to innovation for respondents' teams is a lack of time to innovate, which underscores the importance of senior leaders modelling prioritization. Presently, (UAE: 52%, KSA:35%) of respondents say their leaders are more focused on the day-to-day running of the business than innovation. Without true, visible commitment at a leadership level, ambitious, skilled individuals can't achieve their full potential on innovation.
Providing more structure around innovation can also lead to better outcomes. While by its nature, innovation may be seen as an organic, ad-hoc pursuit, (UAE:64%, KSA:79%) of Innovation Leaders and Adopters say their innovation is driven by special, dedicated projects.
Technology-primed innovation
The study findings point to the power of technology to enable innovation, and the consequences of falling behind. The vast majority (UAE:88%, KSA:93%) are actively seeking out technologies to help them realize their innovation goal. Conversely (UAE:57%, KSA:56%) believe their technology is not cutting-edge and fear they will fall behind their competitors.
The study also explores where organizations are making gains and facing obstacles, across five technology catalysts for innovation: multicloud, edge, modern data infrastructure, anywhere-work and cybersecurity. In nearly all areas, the greatest stumbling block to unlocking that potential is complexity.
These struggles are evident in the top cited global technology obstacles to innovation:
Growing cloud costs
Difficulties integrating the overall business architecture with the IT infrastructure architecture
Time and money spent to migrate apps to new cloud environments
Cybersecurity threats: can't innovate with data and insecure edge devices
Lack of IT infrastructure to meet and process data at the edge
"Innovation and technology are the driving forces behind human progress, shaping the way we live and work. These, however, call for constant review to ensure novel ideas, processes and technologies truly drive change. Value only comes when all three factors are aligned, and in doing so, regional organizations can make impactful contributions and build a sustainable future," says Mohammed Amin, Senior Vice President, CEEMETA, Dell Technologies.
To support organizations on their innovation journey, Dell Technologies will share "lessons from Innovation Leaders and Adopters". Visit www.dell.com/innovationindex for more information and read our executive summary report.