Yasmine Afifi, Head of Legal for Public Sector, MENAT at Amazon Web Services, tells CNME Editor Mark Forker how she has had to confront unconscious bias in her previous job, how AWS are committed to creating a diverse and inclusive workplace for all – and what are the best practices that businesses can implement to drive real change.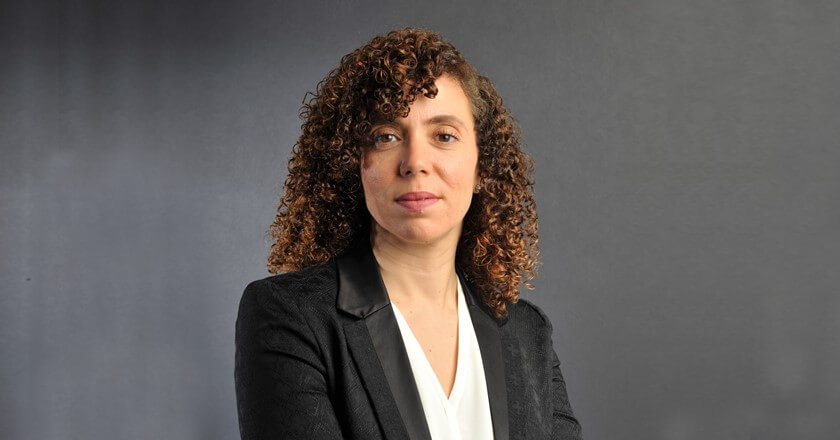 You have enjoyed an excellent career thus far in both the oil & gas and technology sectors. However, it's fair to say that both industries are male dominated. Can you outline to our readers some of the challenges you have had to navigate around that perhaps some of your male peers would not have encountered?  
Thank you for acknowledging my career achievements in both oil & gas and technology sectors. I have been fortunate to work with many supportive colleagues and mentors throughout my career.
There have been times when I have encountered challenges as a woman in these industries. For example, I have had to navigate situations where I was the only woman present, and had to confront the challenge of unconscious bias.
However, I have also found that there are many supportive colleagues and allies who are working to promote diversity and inclusion in these industries, and I am optimistic about the progress we can continue to make towards creating more equitable and inclusive workplaces for all. 
As mentioned above, the IT and technology sectors have traditionally been disproportionate when it comes to gender. Now, significant progress has been made across the Middle East, but more needs to be done. In your opinion, what are some of the best practices that businesses need to implement and adopt in a bid to really promote greater inclusion and gender equality within their own organizations?  
I believe that there are several best practices that businesses can implement to promote greater inclusion and gender equality within their organizations.
For example, at AWS, we prioritize diversity, equity, and inclusion as a core part of our culture and values. This includes setting clear goals and metrics for diversity and tracking progress towards those goals.
Also, businesses need to ensure that they implement fair and unbiased hiring practices, provide equal pay for equal work, offer flexible work arrangements, provide equal opportunities for women to grow into leadership roles, and being intentional about removing barriers that prevent women from advancing in their careers.
Also, implementing mentorship and sponsorship programs can provide invaluable support and networking opportunities for women.
Finally, businesses need to invest in providing training to all employees to help them understand and address issues related to unconscious bias.  By implementing these best practices, businesses can create a more inclusive and equitable workplace where everyone can succeed. 
Can you tell us about some of the programs and initiatives that AWS has championed and pioneered in their bid to bridge the gender disparity that exists in the technology sector?  
AWS has implemented various programs and initiatives, such We Power Tech and AWS Amplify, which offers training, networking, and mentorship opportunities to underrepresented groups in technology, including women..  
There is also AWS Educate that offers free cloud computing resources and training to educators and students and AWS re/Start, which provides free training and job placement support to unemployed or underemployed individuals.  
In addition to these programs, AWS has launched the AWS GetIT program and competition to inspire 12–14-year-old students, particularly girls, to explore STEM career paths.
The fully funded program assists schools and educators in bringing tech role models to their classrooms, provides access to a curriculum that teaches fundamental skills, introduces cloud technology, and encourages the design of app concepts to address community issues. 
AWS also promotes diversity, equity, and inclusion through employee resource groups, unconscious bias training, and partnerships with organizations such as Girls in Tech and Girls Who Code.
These programs and initiatives demonstrate AWS's commitment to bridging the gender gap and promoting diversity in the technology industry. 
Moreover, women lead some of Amazon's largest and most innovative business teams, and they have a positive impact on Amazon products and services.
Women are thriving in tech roles at Amazon Web Services, and they are building and supporting programs to help others. AWS is proud to support these women and looks forward to continuing to champion diversity, equity, and inclusion in the technology industry. 
Can you tell us about your own leadership style – and what characteristics you think are critical to be an effective leader? We know that an outdated stereotype directed at female leader is that they have too much empathy – and aren't ruthless enough. However, surely empathy should be seen as a positive trait – what are your feelings on empathetic leadership?   
At Amazon, one of our newly added leadership principles is "Strive to be Earth's Best Employer", which recognizes the need for all leaders to lead with empathy, have fun at work and make it easy for others to have fun.
As a woman in a leadership position at AWS, I believe that empathy is a critical component of effective leadership. A leader who can understand and connect with the needs and concerns of their team members is better equipped to build strong relationships and foster a positive and collaborative work environment.  
Can you tell us how AWS are leveraging their knowledge, skills and resources to help women that have been disproportionately affected by the COVID-19 pandemic?  
AWS Disaster Response Program is one way that AWS is leveraging its knowledge, skills, and resources to help women who have been disproportionately affected by the COVID-19 pandemic.
The program is designed to provide rapid support during natural disasters and public health emergencies, such as the COVID-19 pandemic.  
AWS is committed to supporting women by leveraging its knowledge, skills, and resources to provide rapid support during public health emergencies, offering free access to remote work and learning environments, and providing training and certification opportunities to help women reskill and upskill in tech roles.   
We know that companies need to change their culture and mindset to really achieve gender equality in the workplace and executive boardroom. However, some female leaders that I have spoken to during our Women in Tech series believe that too many accept the 'status quo' and comply with the unfair environment they find themselves working in. Do you think they need to take more responsibility to rail back against the injustices they face, or does it all fall on the organization to change the way they operate?  
I strongly believe that achieving gender equality and better representation of women in the workplace requires both organizations and individuals to take responsibility and work together.
While it is crucial for companies to change their culture and mindset to create a more inclusive and equitable environment, individuals must also speak up and advocate for themselves and their colleagues. 
One aspect I appreciate about Amazon is the empowerment of its employees to bring about change through Amazon Affinity Groups.
These employee resource groups unite Amazon employees from various businesses and locations worldwide to pursue common goals. One such example is Women at Amazon, the largest affinity group, with over 80 chapters worldwide.
Women at Amazon is committed to attracting, developing, and retaining women in both technical and non-technical roles across all of Amazon's businesses. It is a community for employees interested in increasing gender diversity at Amazon. 
Another affinity group, Amazon Women in Engineering (AWE), that has over 30 chapters at Amazon locations globally. AWE provides networking, training, leadership, and community building opportunities for both employees and interns. These chapters also engage in community outreach to encourage more young women to enter STEM fields, such as hosting Hour of Code events for children. 
These affinity groups demonstrate Amazon's commitment to promoting diversity, equity, and inclusion in the workplace. They provide a platform for employees to come together, share experiences, and drive meaningful change.