Renée Tarun, Deputy CISO/Vice President at Information Security at Fortinet highlights why the IT industry needs to develop more initiatives to draw in a more diverse group of professionals, including women.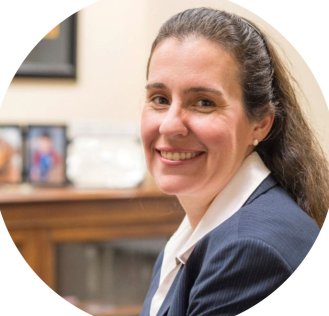 While we've collectively made some progress on this front, a great deal of work still needs to be done to bring women into cybersecurity-focused roles and create meaningful career paths for them to grow and progress within the industry.
While women make up nearly 50% of the world's population, they only account for an estimated 24% of the cybersecurity workforce. At the same time, the cybersecurity skills gap remains dangerously high, and the volume of cyberattacks impacting organizations of all shapes and sizes is growing every day.
As we celebrate International Women's Month this March, we're reminded that there's much more that can and should be done to create opportunities for women to grow or jump-start a career in cybersecurity.
The Many Benefits of Building More Diverse Teams
A wealth of data demonstrates just how valuable women are to the overall workforce. For example, studies show that women bring crucial soft skills to the workplace regardless of what industry they're in and often outperform men in areas such as taking initiative, communicating, demonstrating resilience, building relationships, and developing others.
Organizations that successfully build more diverse teams experience a variety of benefits. Not only is diversity good for an enterprise's bottom line, but it also cultivates increased creativity and innovation and lays the foundation for better problem-solving and decision-making. Additionally, diverse companies are 70% more likely to capture new markets and 120% more likely to achieve financial goals.
Three Ways to Create More Opportunities for Women in Cybersecurity
In 2021, 53% of Americans quit their jobs in pursuit of a career change, and experts witnessed the "Great Resignation" continuing well into 2022. With so many professionals currently looking to explore opportunities in new industries, there's no better time for the cybersecurity industry to implement unique programs to draw new talent, particularly those from underrepresented groups, like women, to the field.
Here are several ideas on how to attract more women to cybersecurity roles.

Develop Training and Upskilling Opportunities
Offering hands-on training and upskilling opportunities is a great way to attract new talent to the cybersecurity industry, giving learners a chance to kickstart a new career by learning cybersecurity fundamentals in a low-pressure environment. These offerings can also support women who already work in cybersecurity but want to grow and advance in their careers.
The Fortinet Training Institute partners with several organizations focused on advancing women in security, including WiCyS and Latinas in Cyber, to provide their members with access to Fortinet's industry-leading training and certification curriculum. Fortinet also partners with Cyversity to offer free and discounted cybersecurity training to women and underrepresented minorities interested in pursuing a career in the industry.
Offer Internships
While internships are often viewed as reserved for students or recent graduates, internship opportunities also offer career changers valuable hands-on experience in a new industry. Internships can be a great starting point for women interested in working in cybersecurity, and these roles typically provide chances for mentorship and networking.
Numerous organizations focus on connecting women of all career levels with STEM- and cybersecurity-focused internship opportunities. One example is WiCyS, which offers a single internship application process that connects applicants with engaged employers actively seeking internship candidates.
Implement Mentorship Programs
Mentorship programs are a powerful tool for increasing the number of women in cybersecurity, as well as retaining them. These offerings also play a role in building and advancing a culture of inclusion at any organization, with tangible benefits for mentors, mentees, and the overall organization. While many companies have internal mentorship initiatives, some cybersecurity-focused professional organizations offer similar programs that are particularly helpful for women who are still working toward a full-time cybersecurity role or wish to develop relationships with professionals in the broader industry.
For example, an in-depth case study of a mentorship program at a technology company shows that employees who participated in the organization's mentorship program were five times more likely to advance their careers than non-participants, and mentors achieved similar progress.
Cultivating a Culture of Inclusion
Public and private sector organizations need to create initiatives with the goal of attracting and retaining more women in cybersecurity. These organizations need to make inclusion a priority and measure and track progress, train leaders and create an environment for open dialogue and communication to help make this happen. Beyond enhancing the diversity of the industry and bringing individuals with more varied backgrounds and viewpoints into the profession, there are plenty of other tangible benefits for businesses, ranging from better employee retention to improved financial results.
Attracting more women to the field of cybersecurity also plays a crucial role in filling important roles and closing the skills gap. As cybercriminals find new ways to infiltrate networks, filling open cybersecurity roles is table stakes for all organizations as they work to defend against increasingly complex cyber threats.